Korsolex® Rapid
Korsolex® Rapid is recommended as a cold steriliser for thermolabile and thermostatic instruments including anaesthetic accessories. It has sporicidal, fungicidal, bactericidal (including Helicobacter pylori, MRSA), tuberculocidal and virucidal properties (including enveloped and non-enveloped). Endorsed by - Karl Storz, Pentax and Richard Wolf.
It passes European Norms: EN 1040, EN 1275, EN 13727, EN 13624, EN 14561, EN 14562, EN 14348, EN 14563, EN 14476.
Regular price

Rs. 910.00

Sale price

Rs. 637.00

Unit price

per
Know more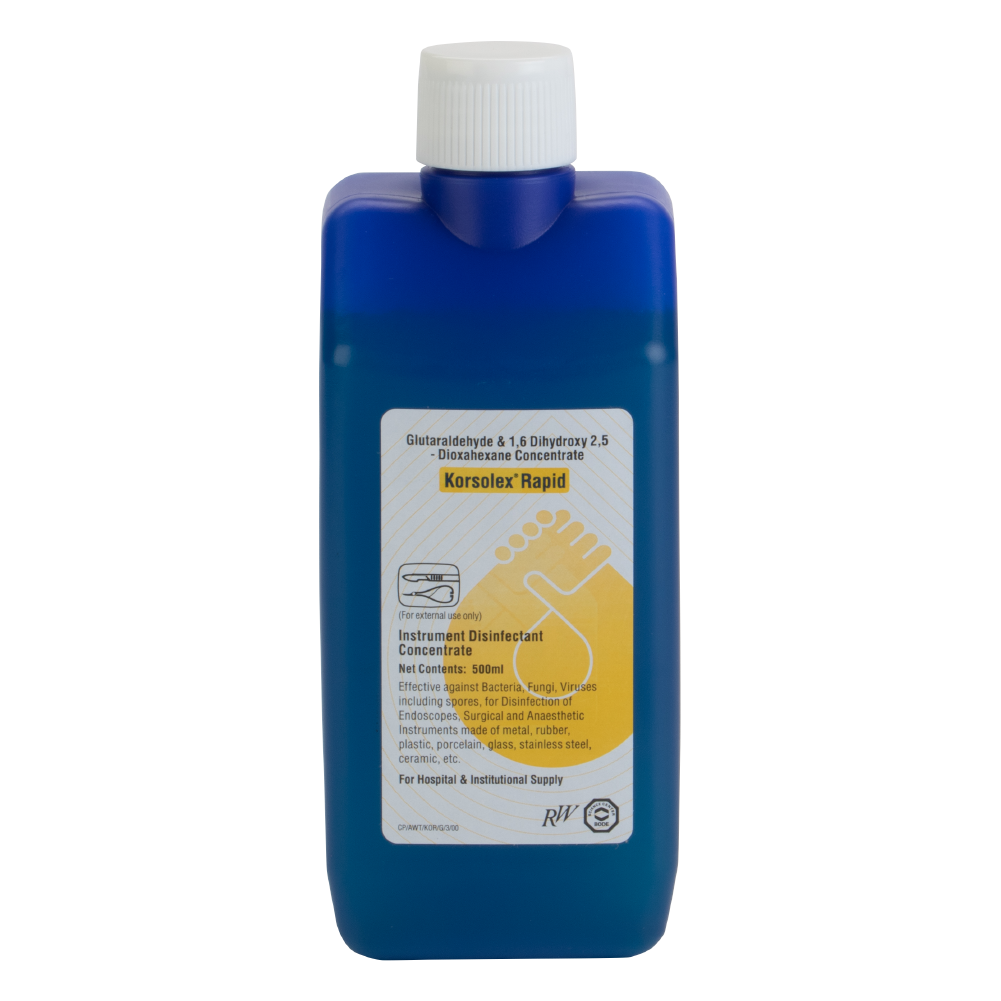 Frequently Asked Questions
1) What can you use Korsolex® Rapid for?
Korsolex® Rapid, an Aldehyde-based steriliser, can be used for heat-sensitive and heat-resistant instruments. It is therefore a product for choice for all types of scopes.
2) Is Korsolex® Rapid a concentrate or ready-to-use product?
Korsolex® Rapid is supplied as a concentrate, suitable for Immersion bath procedures, Circulation processes, Ultrasonic baths, and Chemo - thermal reprocessing of endoscopes.
3) How should you use Korsolex® Rapid for Instruments?
You can use Korsolex® Rapid effectively by maintaining the strength of the solution at 5%. Follow the immersion time as follows -
Standard disinfection - 5 minutes
Emergency disinfection - 10/15 minutes only
Total Sterilisation - 4 hours
4) Which bacteria and viruses does Korsolex® Rapid kill?
Korsolex® Rapid is effective against Helicobacter Pylori, EHEC/MRSA, yeast, fungi, mycobacteria, spores, and viruses (HBV, HIV, HCV).