SteriSkin
From the makers of Sterillium®, SteriSkin, hand and body wash, is gentle on skin and tough on infection causing microbes. It maintains the natural pH of skin at 5.5 and is designed for frequent hand washers as it doesn't cause any harm or damage to the skin. It has both bactericidal and fungicidal properties and is free from perfume, color and parabens. It is a great product for mothers with babies, elderly people & patients, professionals & travelers.
Regular price

Rs. 178.00

Sale price

Rs. 161.00

Unit price

per
Know more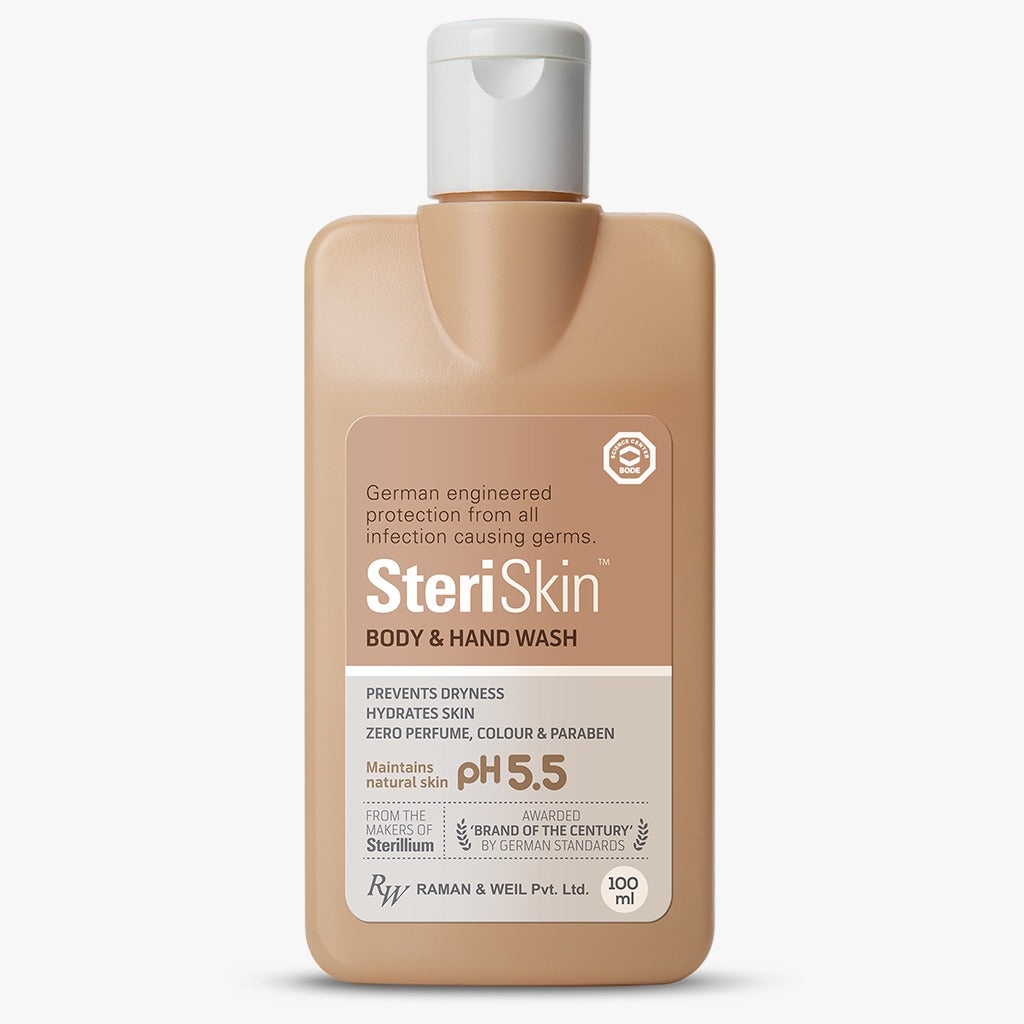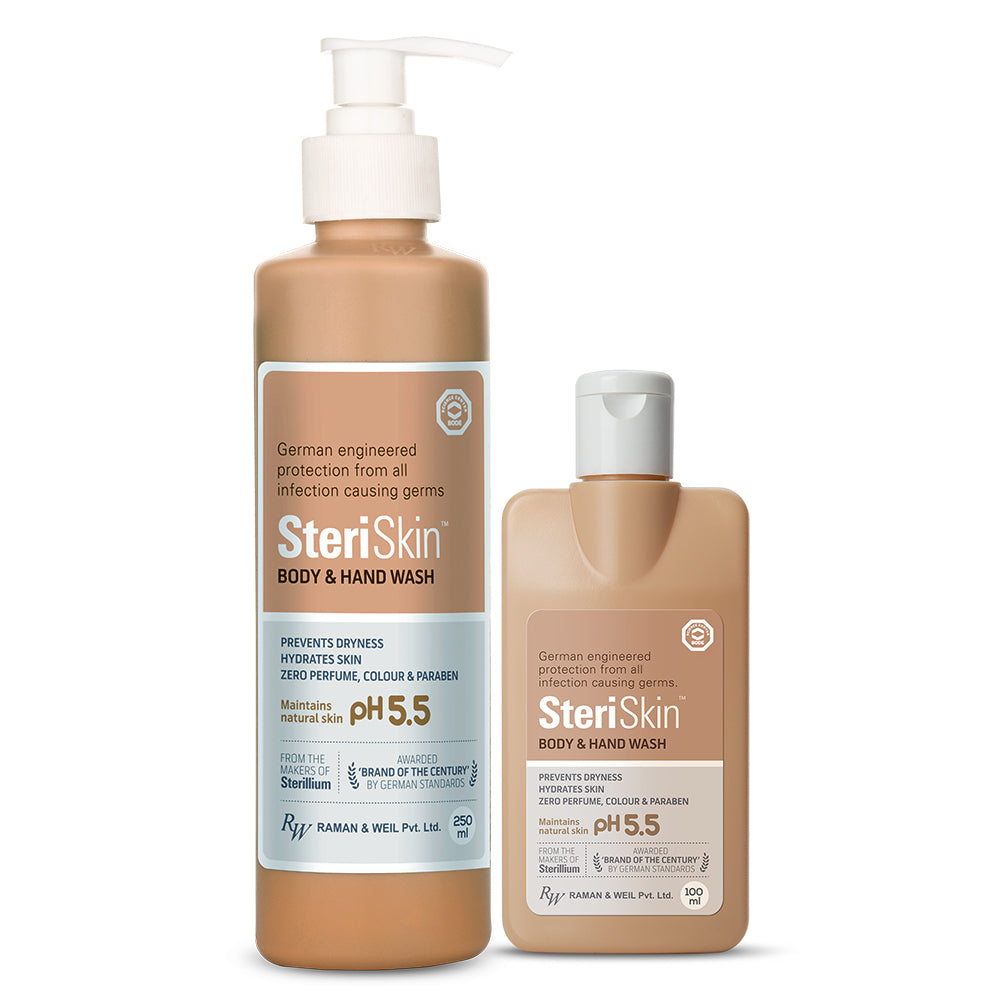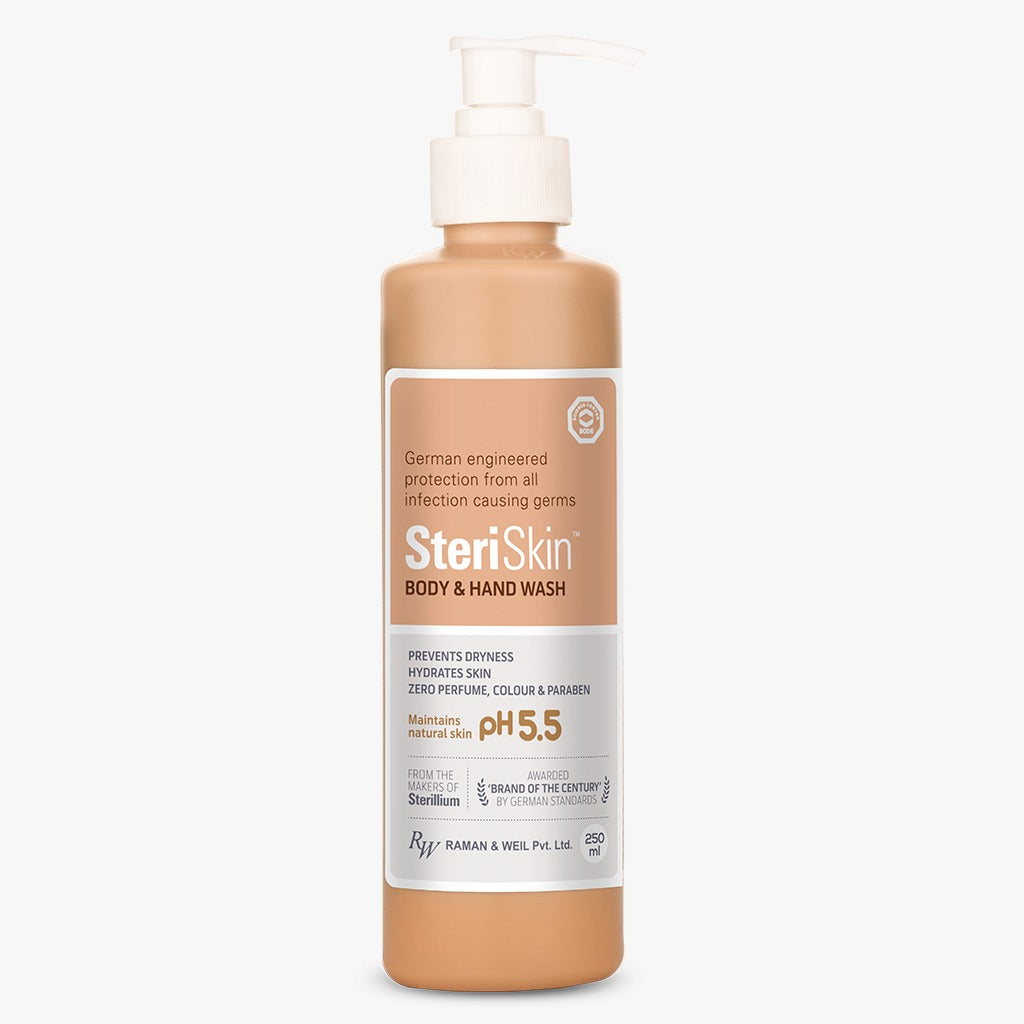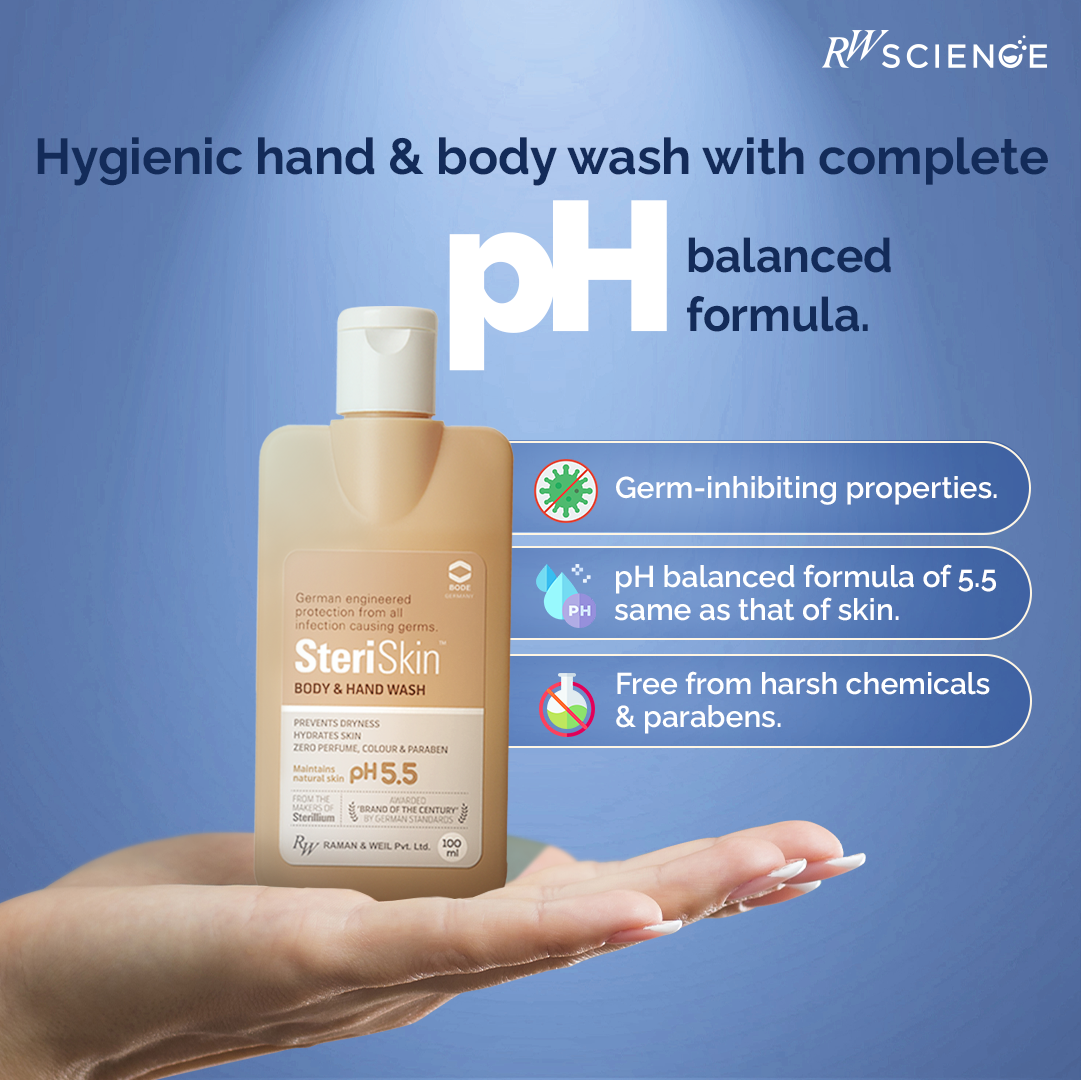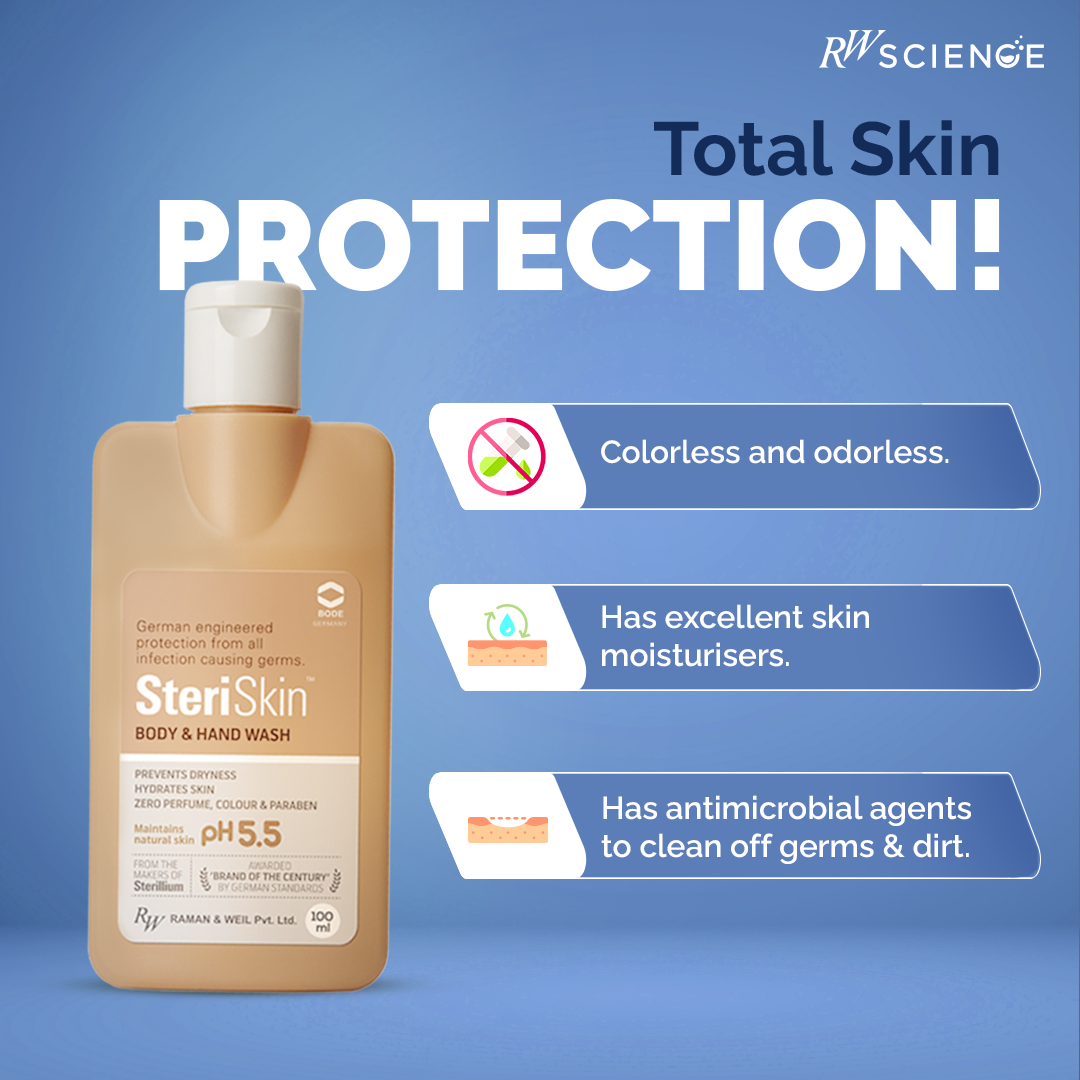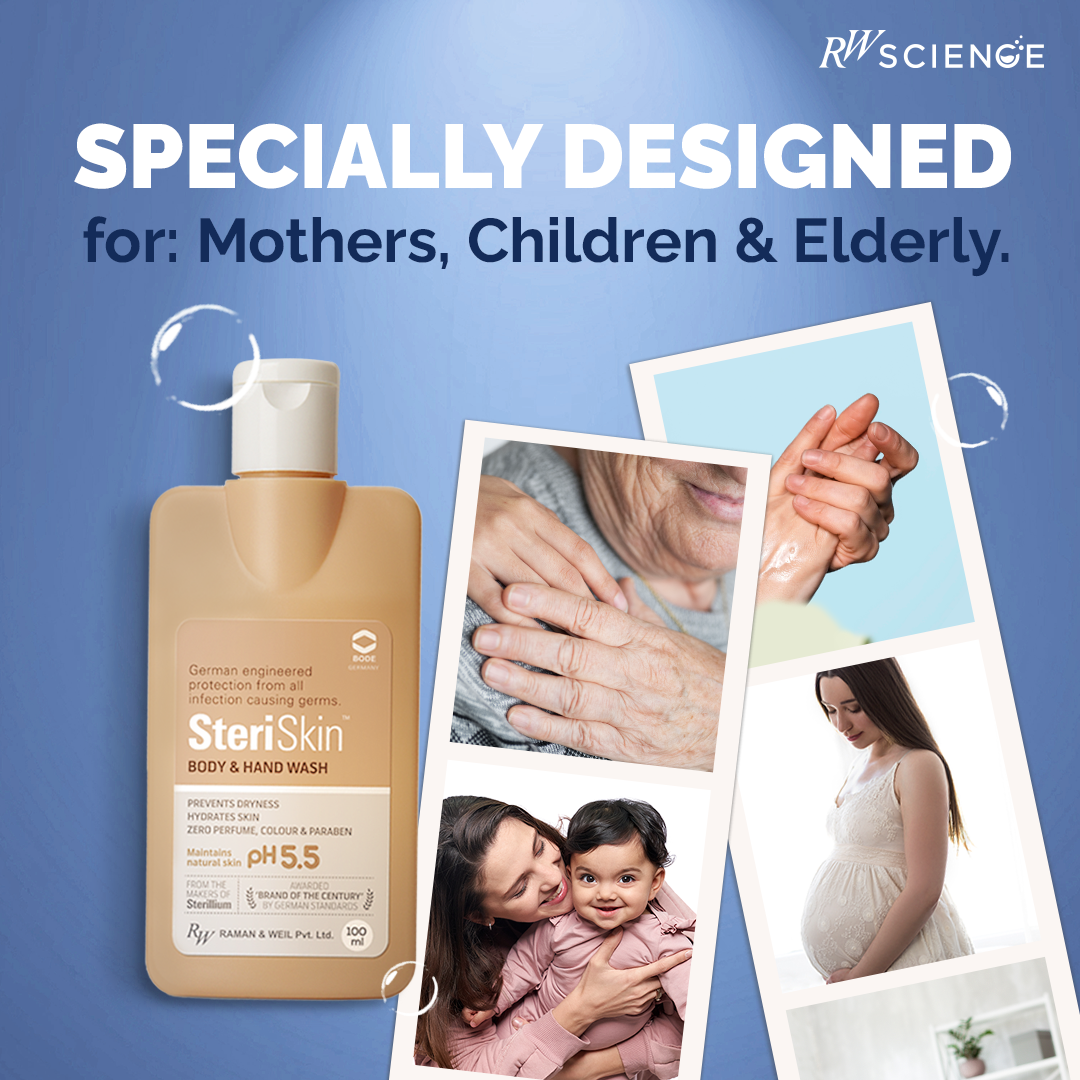 Frequently Asked Questions
1) Who can use SteriSkin?
SteriSkin, Hand & Body wash, is suitable for all skin types and can be used by frequent hand washers, medical professionals, patients who require pre & post-surgical baths, people hypersensitive to soap, Mothers & Babies, Elderly People & patients, Professionals & travellers.
2) How should you use SteriSkin?
SteriSkin can be used as a Hand & Body wash, which is suitable for all skin types due to its presence of skin protectors and emollients.
3) What does pH 5.5 on the SteriSkin label mean?
SteriSkin is gentle on the skin as it maintains the natural pH of the skin - 5.5.
4) Why should you use SteriSkin over bar soaps?
SteriSkin maintains the skin's natural pH at 5.5, unlike other bar soaps with a high pH of 9 - 10. Using soap with a high pH value may lead to skin rashes, drying or itching.