Sterillium®
Awarded "Brand of the Century" thrice, globally acclaimed & most widely evaluated with more than 600 international publications. Recommended for hygienic hand disinfection, in between patients & procedures and surgical hand disinfection. Contains skin protectors and behaves like a chemical glove. Effective against all bacteria (MRSA), fungi, viruses including all variants of COVID.

Passes European Norms: EN 1500, EN 12791, EN 13727, EN 13624, EN 14348, EN 1040, EN 1275, EN 14476.
Regular price

Rs. 257.00

Sale price

Rs. 129.00

Unit price

per
Know more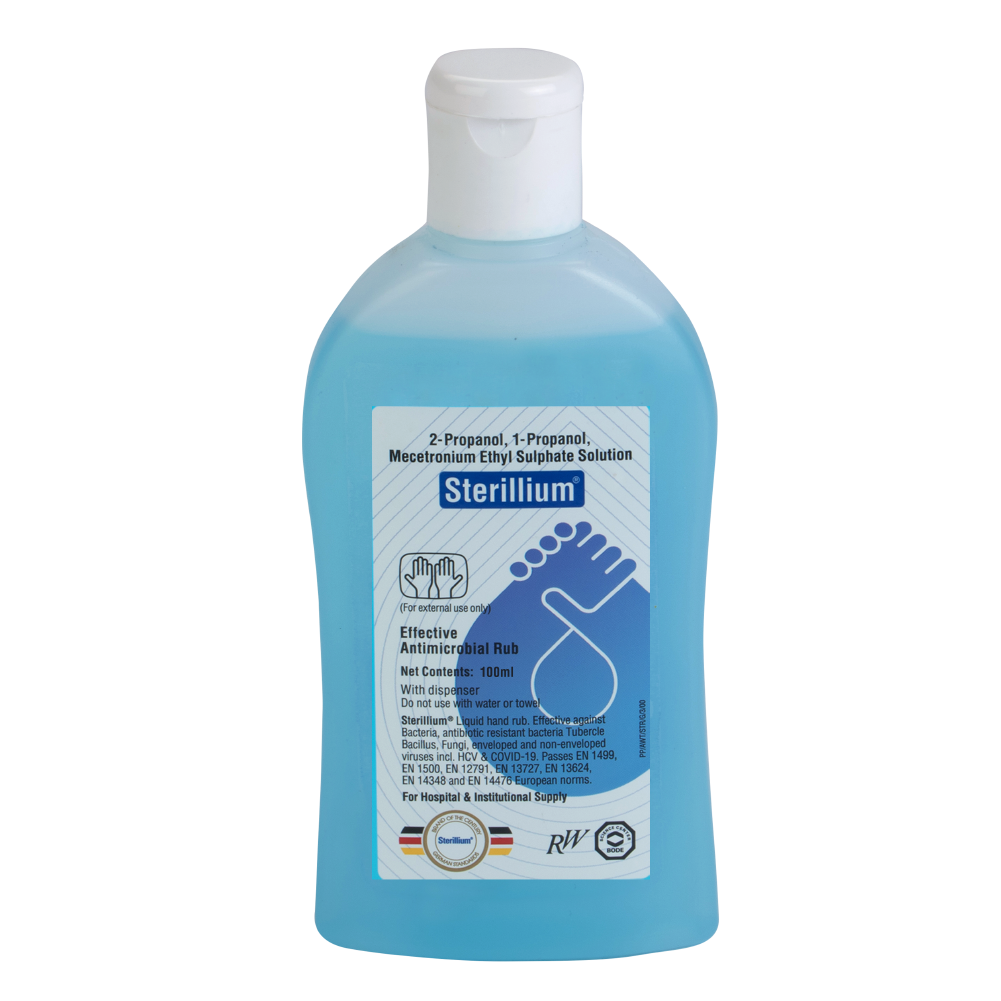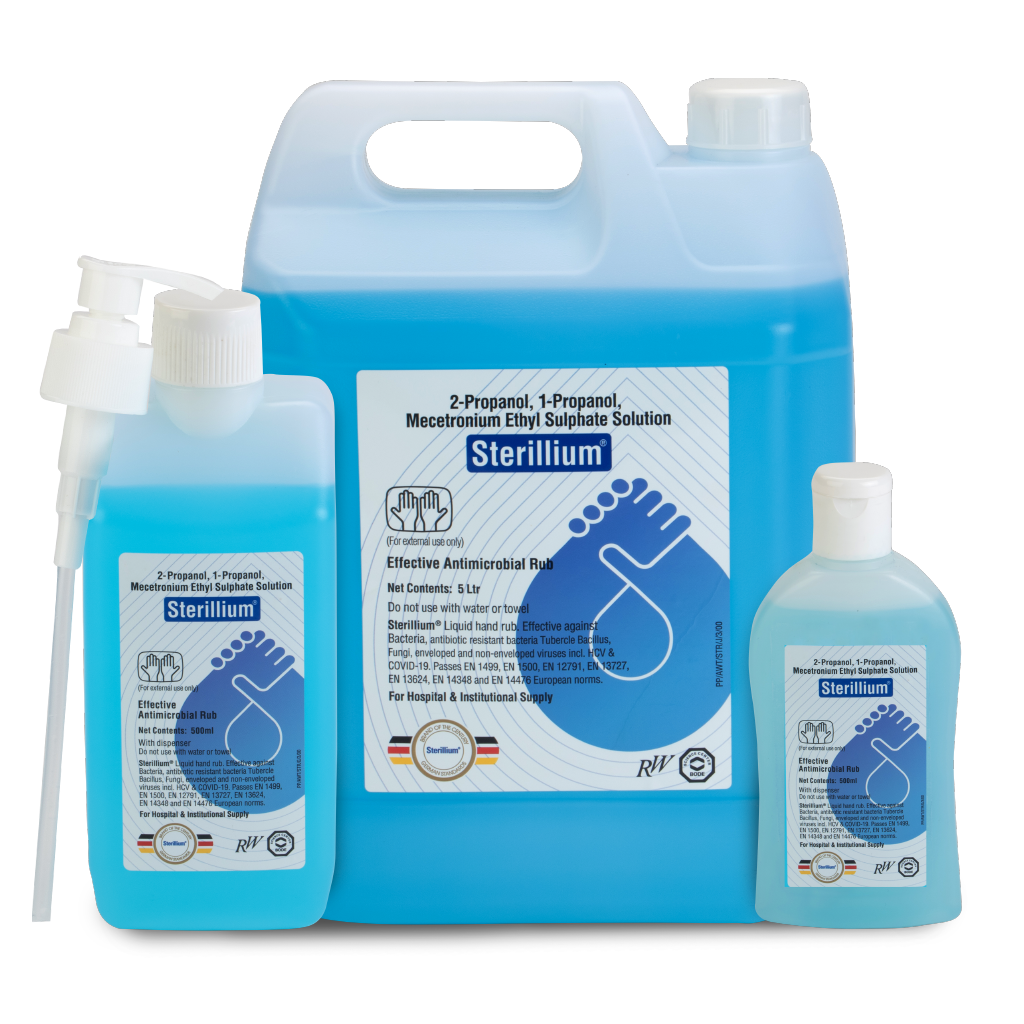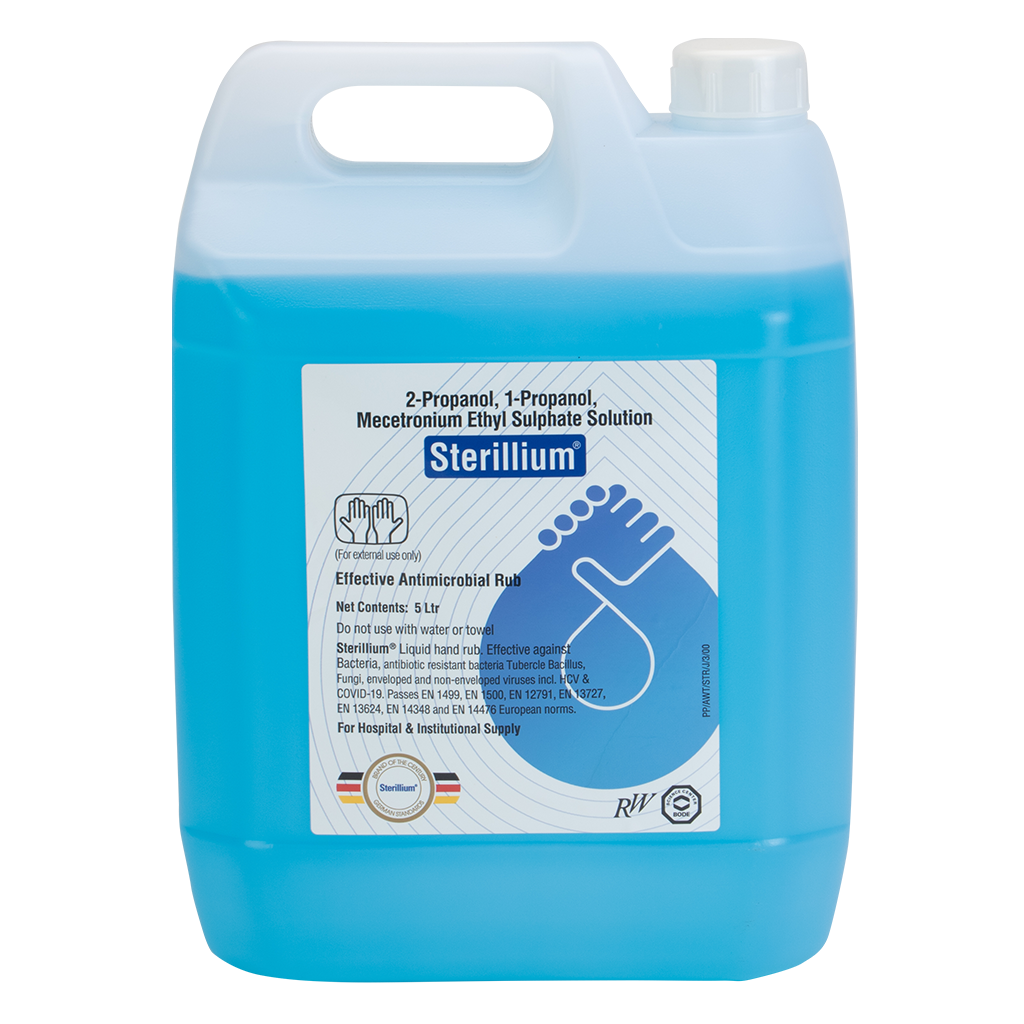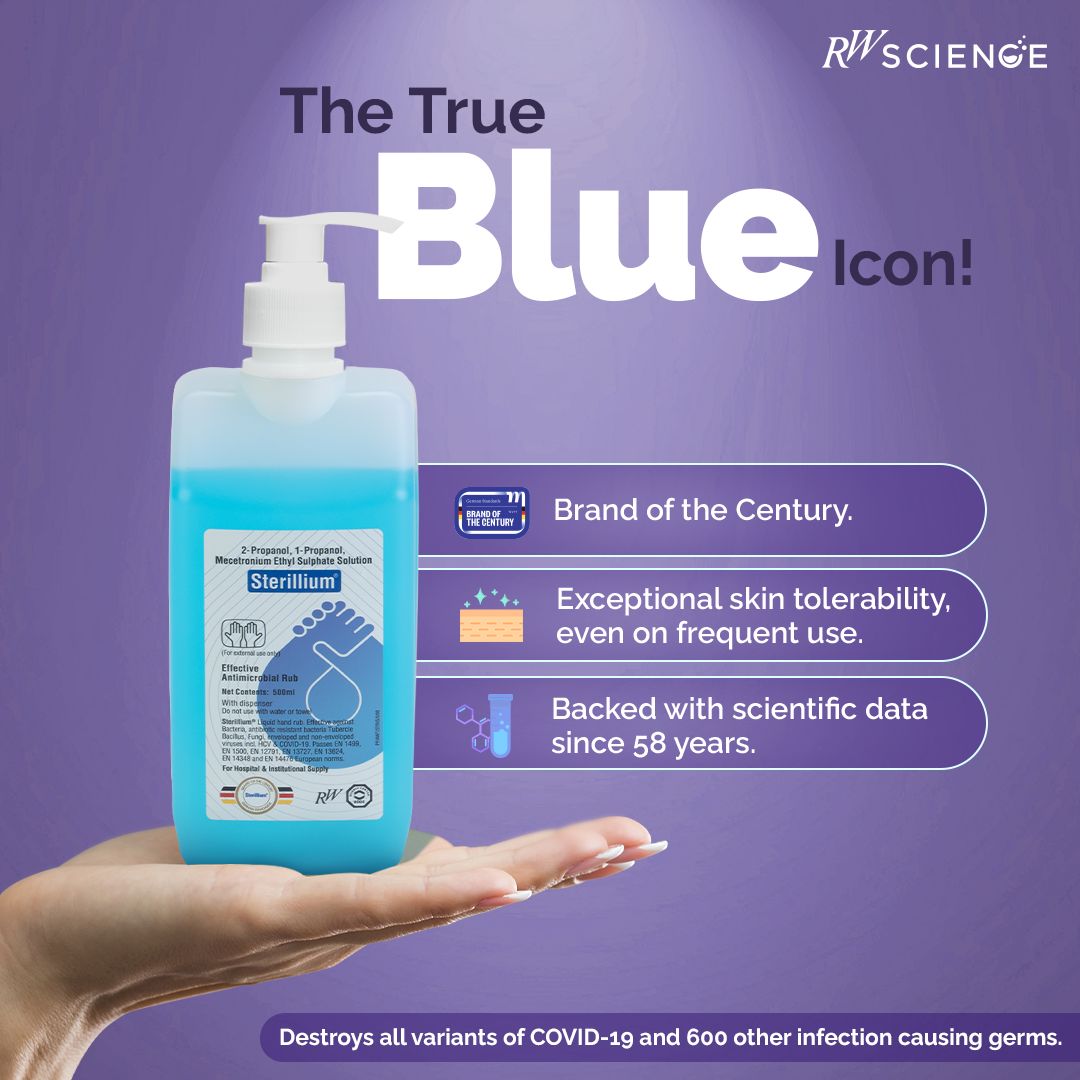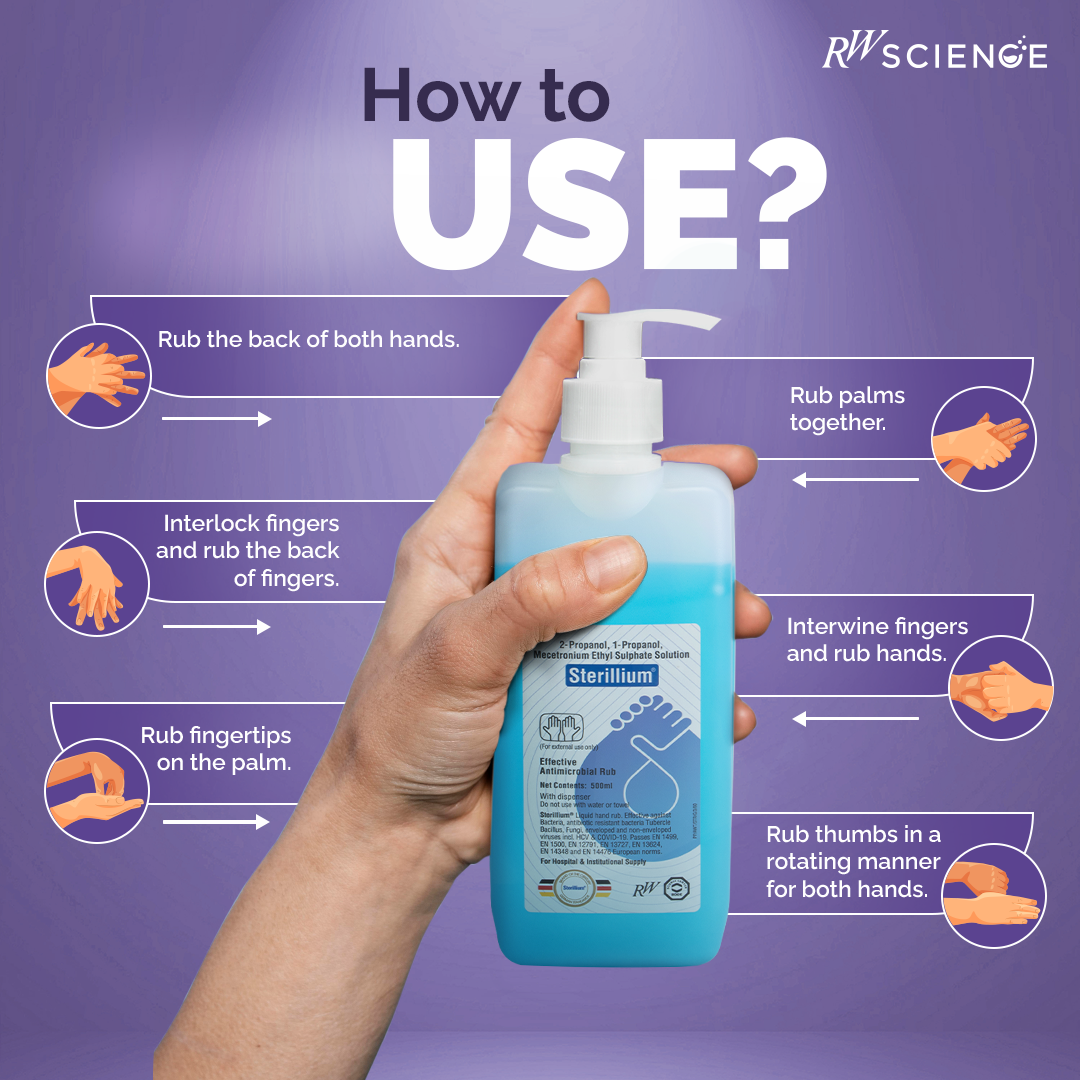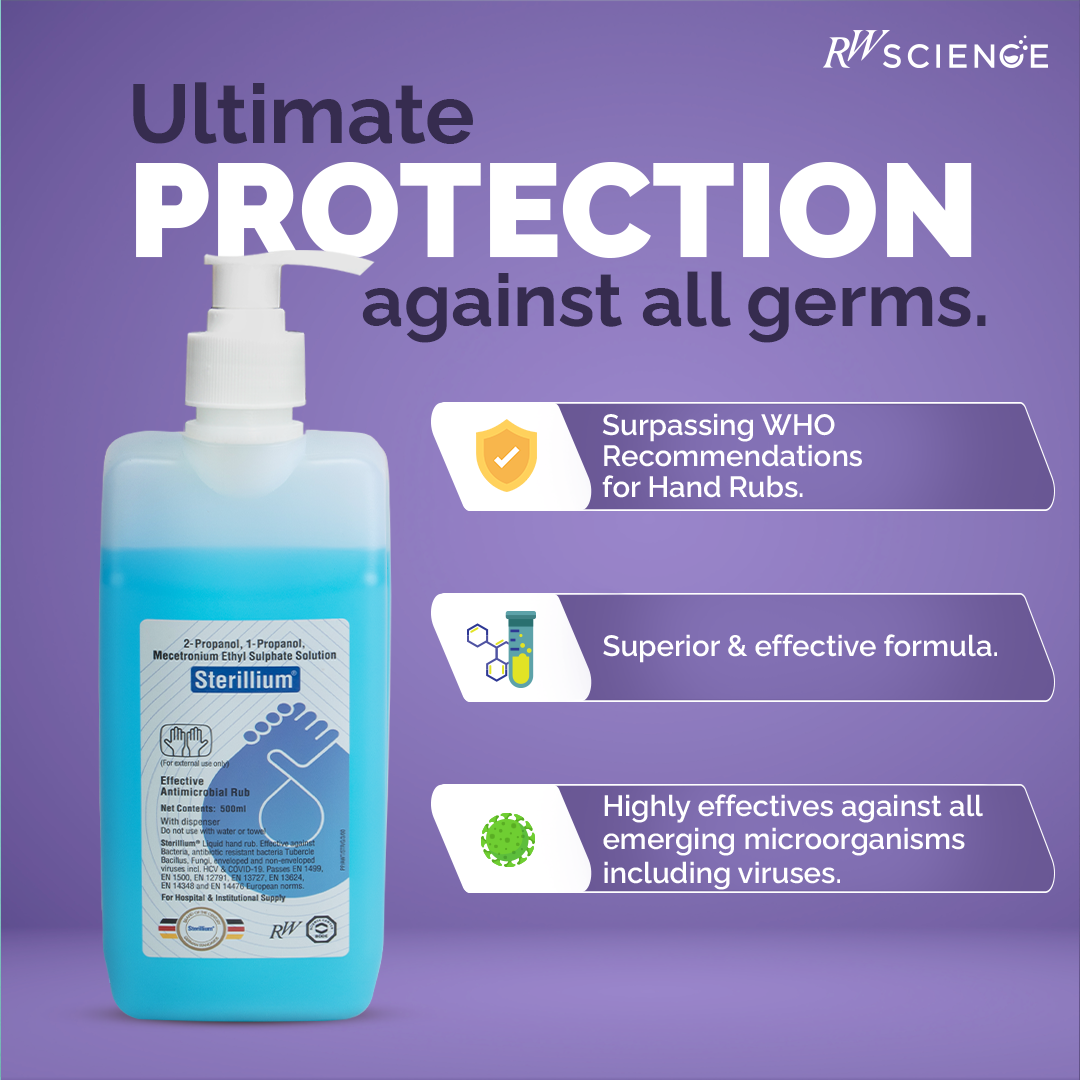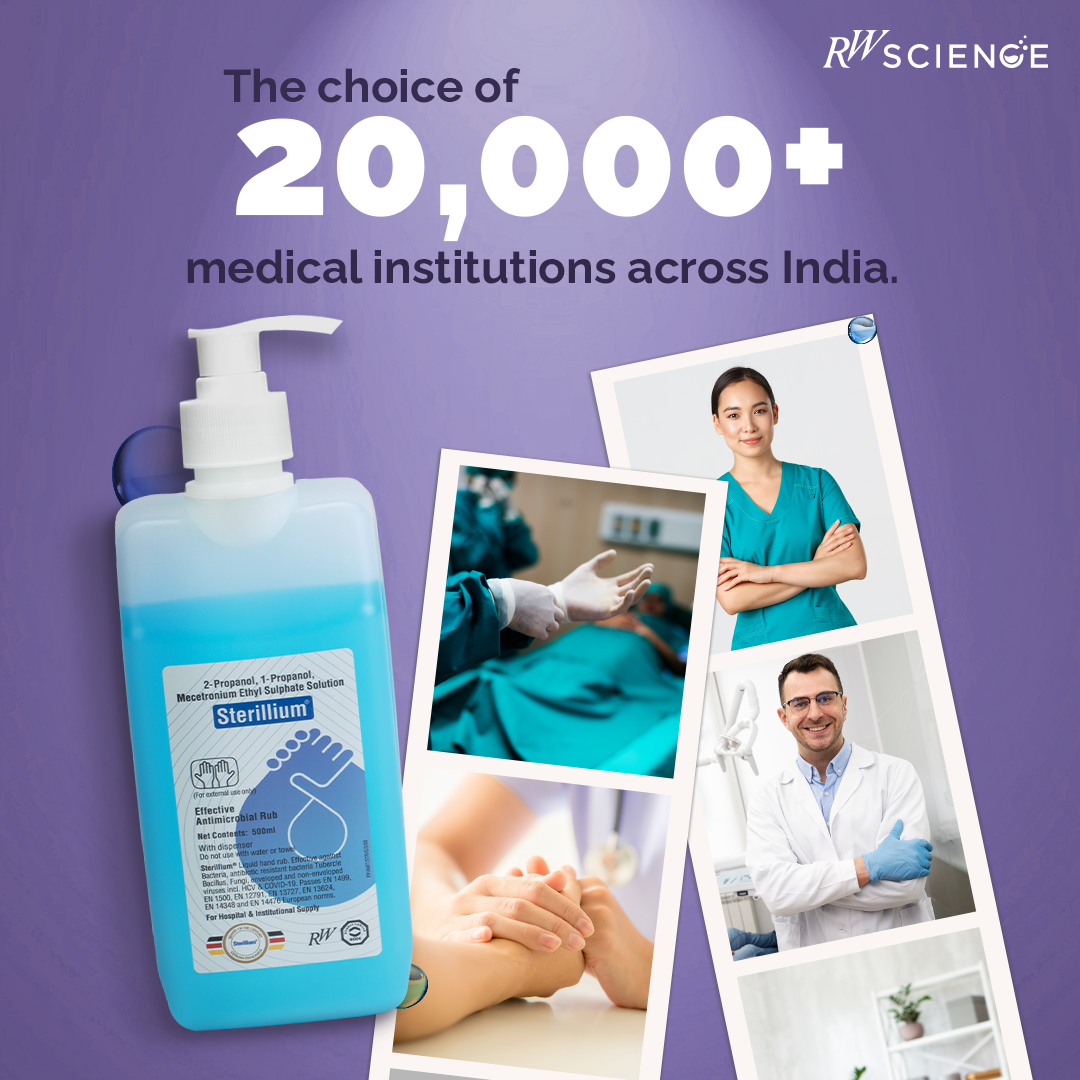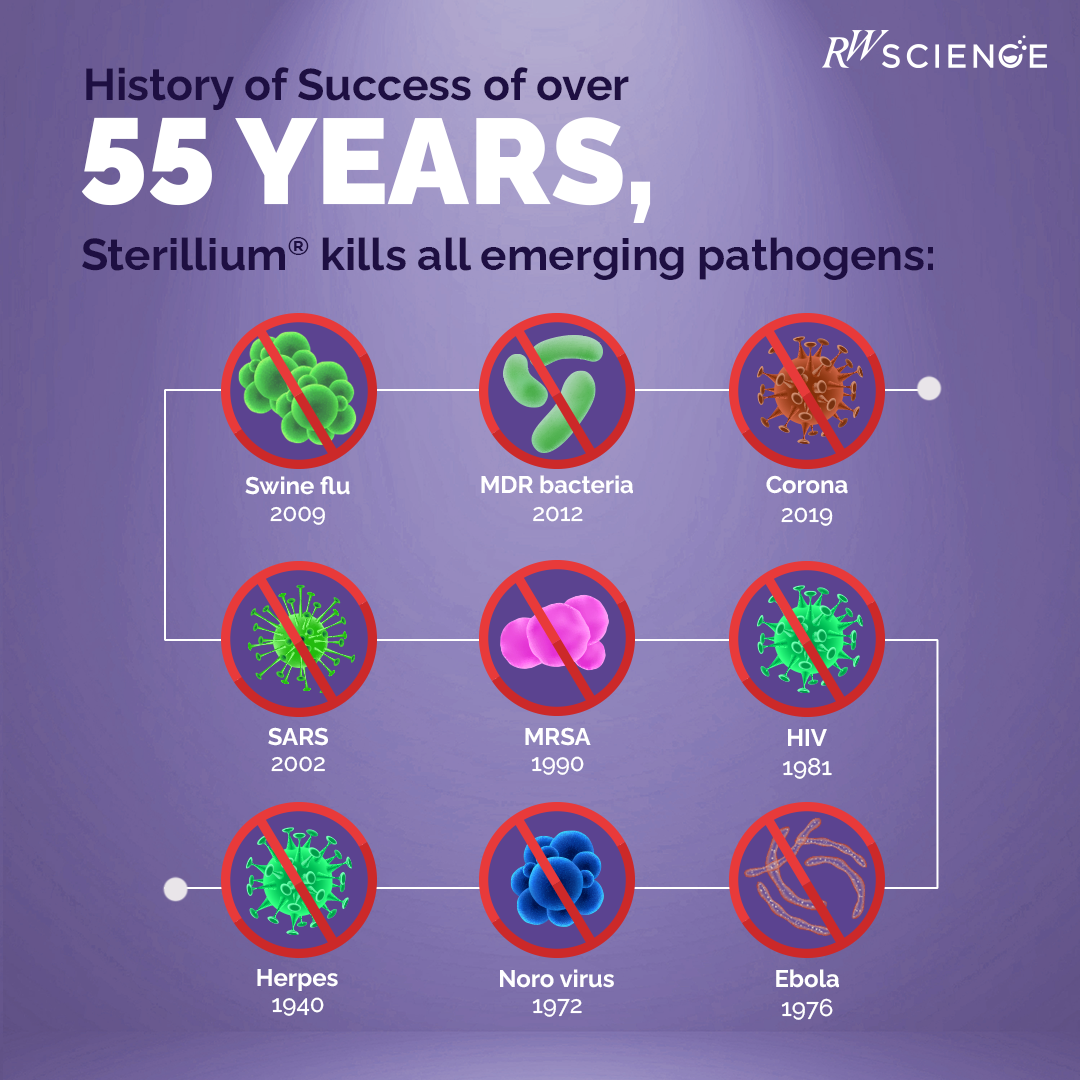 Frequently Asked Questions
1) Is Sterillium® effective against COVID-19?
Yes, Sterillium® is effective against all major viruses, including COVID- 19, HCV, Swine flu, Ebola, Polyoma, Adenovirus etc.
2) What does "Sterillium® passes EN norms" mean?
EN (European Norms) are stringent standards that evaluate the efficacy of a disinfectant against viruses, bacteria, yeast, spores, and fungi. Sterillium® passes various EN norms, making it an undisputed hand rub among Healthcare workers even today. Products that pass EN norms guarantee global standards for safety & efficacy.
3) What makes Sterillium® an International Gold Standard for Hand Rubs?
Sterillium® passes various European norms (EN). It is evaluated among 600 publications and journals, and has retained its excellent efficacy for 55 years across the globe. Patients, medical personnel, and communities have trusted it for its safety.
4) Can the alcohol in Sterillium® dry your skin?
No. The alcohol used in Sterillium® is of pharma-grade quality, passing through a 0.2-micron filter. Sterillium® provides excellent skin tolerability even with long-term use, due to presence of moisturisers it increases skin hydration by 30%.
5) How to use Sterillium® for rapid hand disinfection?
Sterillium® is to be used undiluted on clean, dry hands for Hygienic (Use 3ml & rub for 30 seconds up to wrist) and Surgical Hand disinfection (Use 9ml & rub for 1.5m minutes till elbow/arms), respectively.
6) When should you use Sterillium®?
Sterillium® can be used in various places like healthcare settings, restaurants, workplaces, home healthcare, etc.
Inside Healthcare setup - Disinfect hands as per WHO's 5 moments of Hand Hygiene in critical & non-critical areas.
Outside healthcare setup - Disinfect hands while travelling, in crowded places, after touching high-touch areas, using public transport, when in contact with infected patients, when hands are not visibly soiled etc.