Aceptik® HC
Aceptik® HC is a hospital concentrate & powerful germicide that can be used in different dilutions for general purpose disinfection like cleaning and disinfection of equipment, storage of sterile instruments, cleaning and disinfection of wounds, burns, storage of thermometers, disinfection of contaminated catheters, rubber appliances etc. It can also be used in dilution with water or with alcohol.
Passes European Norms: EN 1276, EN 1650, EN 13697.
Regular price

Rs. 465.00

Sale price

Rs. 349.00

Unit price

per
Know more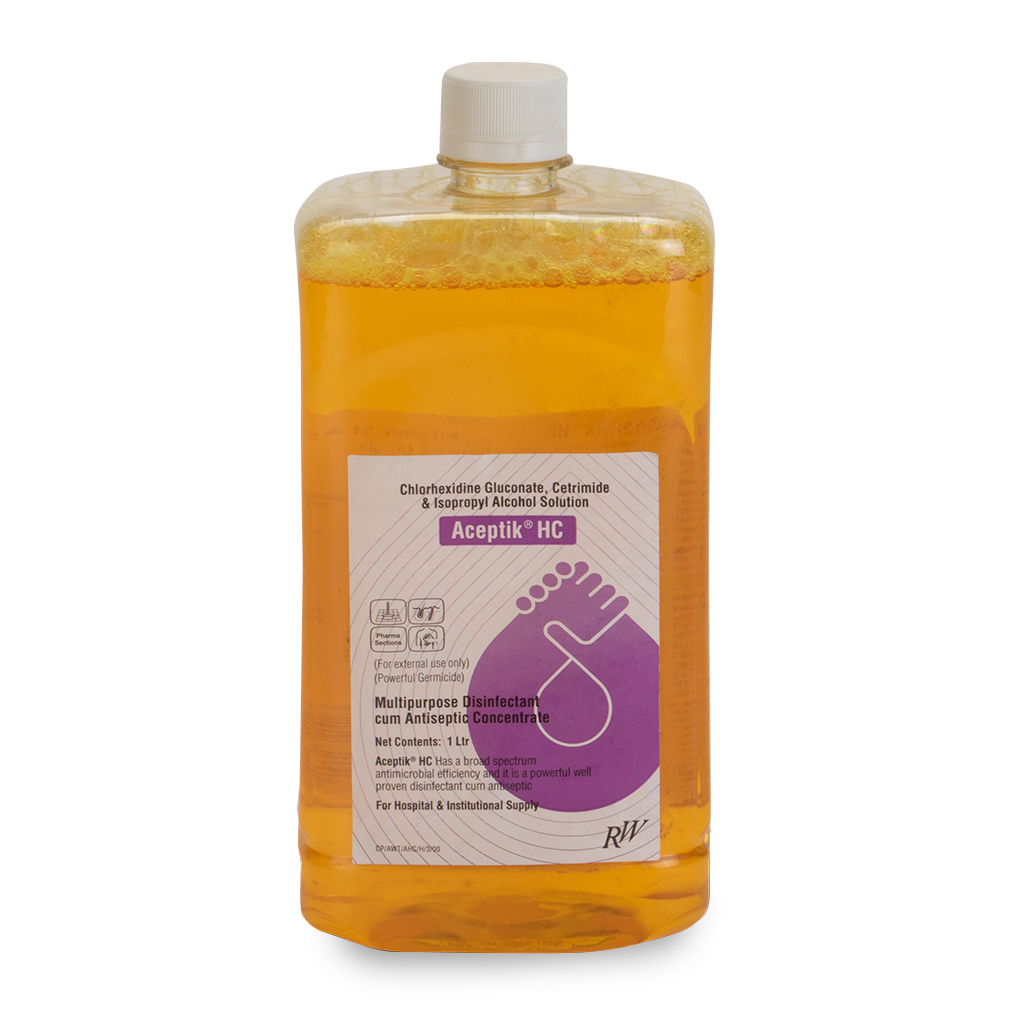 Frequently Asked Questions
1) Is Aceptik® Hospital Concentrate (HC) a concentrate or ready-to-use product?
Aceptik HC is a concentrate, an 'all-rounder disinfectant cum antiseptic'.
2) How to use Aceptik HC?
Aceptik® Hospital Concentrate (HC) is a versatile solution for general skin antisepsis, equipment & instrument disinfection (cape ventilators, inhaler mouthpieces, bathtubs, used mops), and in obstetrics, gynaecology, paediatrics, and other areas.

To use for general disinfection, add 10 ml of Aceptik® HC in 1 litre of water. For cleaning dirty wounds, catheters, and similar items, add 35 ml of Aceptik® HC in 1 litre of water.
3) How effective is Aceptik® Hospital Concentrate (HC)?
On appropriate dilutions, Aceptik® HC disinfects the affected areas & brings about a Log 3 reduction in the bacterial count, reducing the overall bioburden.