Aceptik® LA
Aceptik® LA is a liquid antiseptic that is gentle and a safe germicide for general purpose cleaning and disinfection. It contains: chlorhexidine gluconate solution IP- 0.3% v/v, cetrimide IP-0.6% w/v, isopropyl alcohol IP-3.0% v/v. It is used for the treatment of wounds, abscesses, disinfection of soiled linen etc. In diluted condition, it is also used for disinfection of non-critical devices (bed pans, sputum mugs), cleaning of catheters, drainage tubings (prior to sterilization) etc.
Regular price

Rs. 188.00

Sale price

Rs. 132.00

Unit price

per
Know more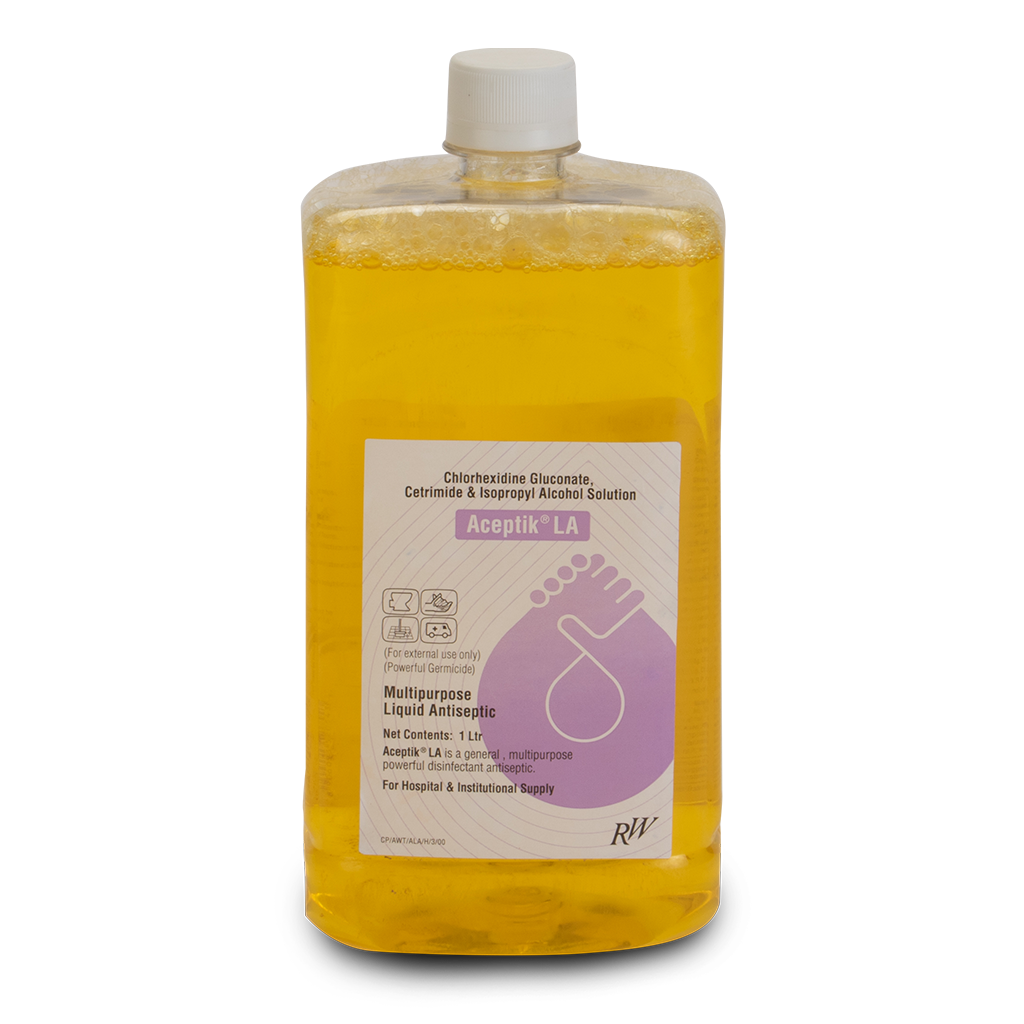 Frequently Asked Questions
1) Is Aceptik® LA a concentrate or a ready-to-use product?
Aceptik® LA is a concentrate, a powerful detergent with antiseptic and disinfectant properties.
2) Where should you use Aceptik® LA?
Aceptik® Liquid Antiseptic (LA) is used for general skin antisepsis (minor abrasions, stings, shaving cuts), washing of hospital equipment & Instrument (Cleansing of catheters, drainage tubes, sputum mugs etc.) and cleaning of floors.
3) How to use Aceptik LA?
To use Aceptik LA, dilute it in a 1:3 aqueous solution. It can be used to disinfect soiled hospital linen, mops, masks, and handkerchiefs and for bathing abscesses in casualty and midwifery settings.