Baccirub®
Baccirub® is an alcohol hand rub that contains the tried & tested Ethanol plus Chlorhexidine Gluconate combination. It is bactericidal (MRSA), fungicidal, tuberculocidal and also an ideal product for skin disinfection. It can be used for hygienic disinfection of hands in between patients and procedures, & for surgical hand disinfection in hospitals, medical or dental practices.
Passes European Norms: EN 1500, EN 12791, EN 1040, EN 1656, EN 1275, EN 1657.
Regular price

Rs. 237.00

Sale price

Rs. 95.00

Unit price

per
Know more
Download PDF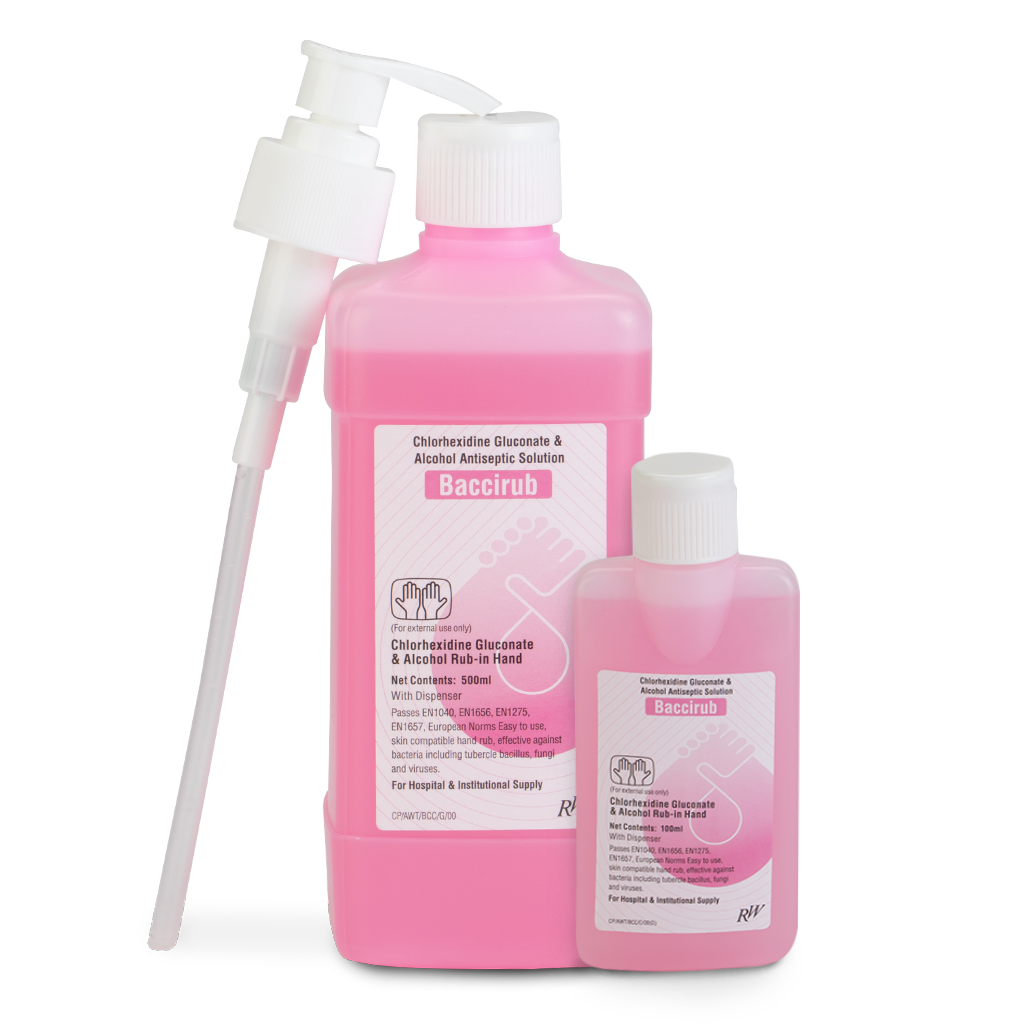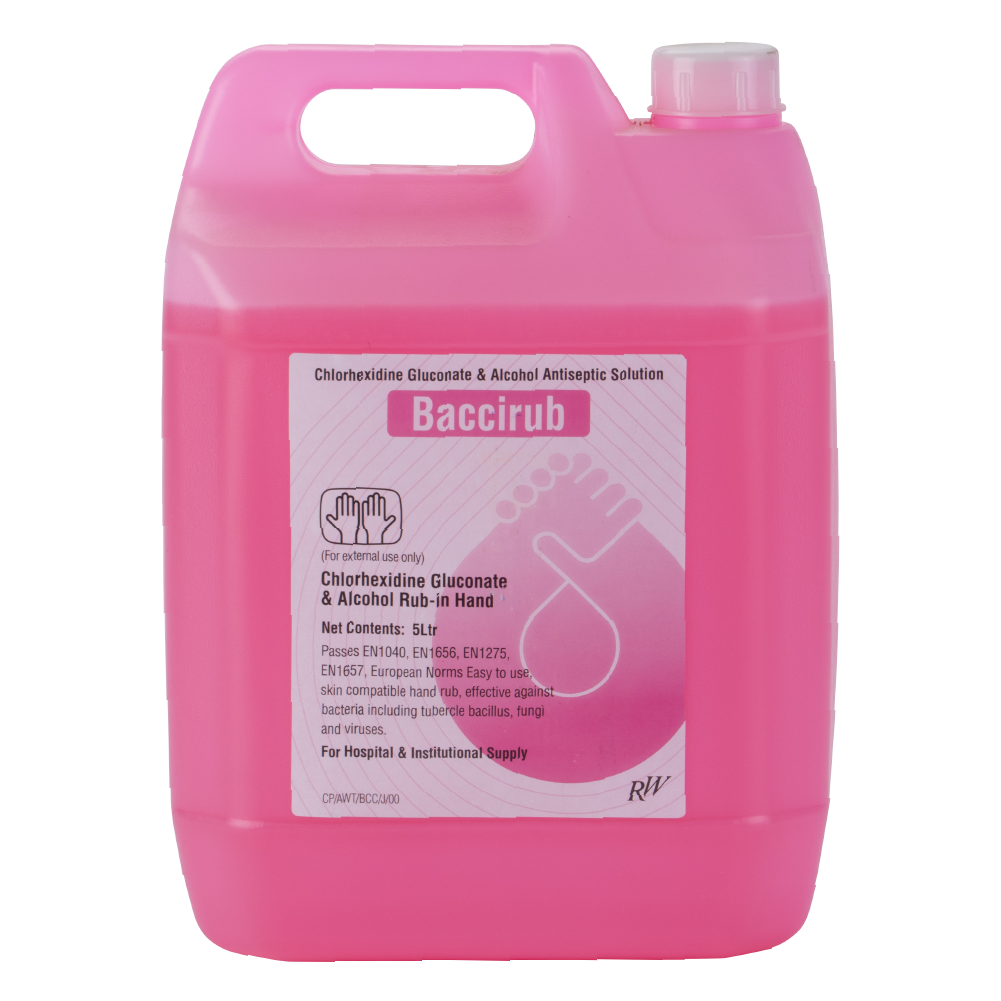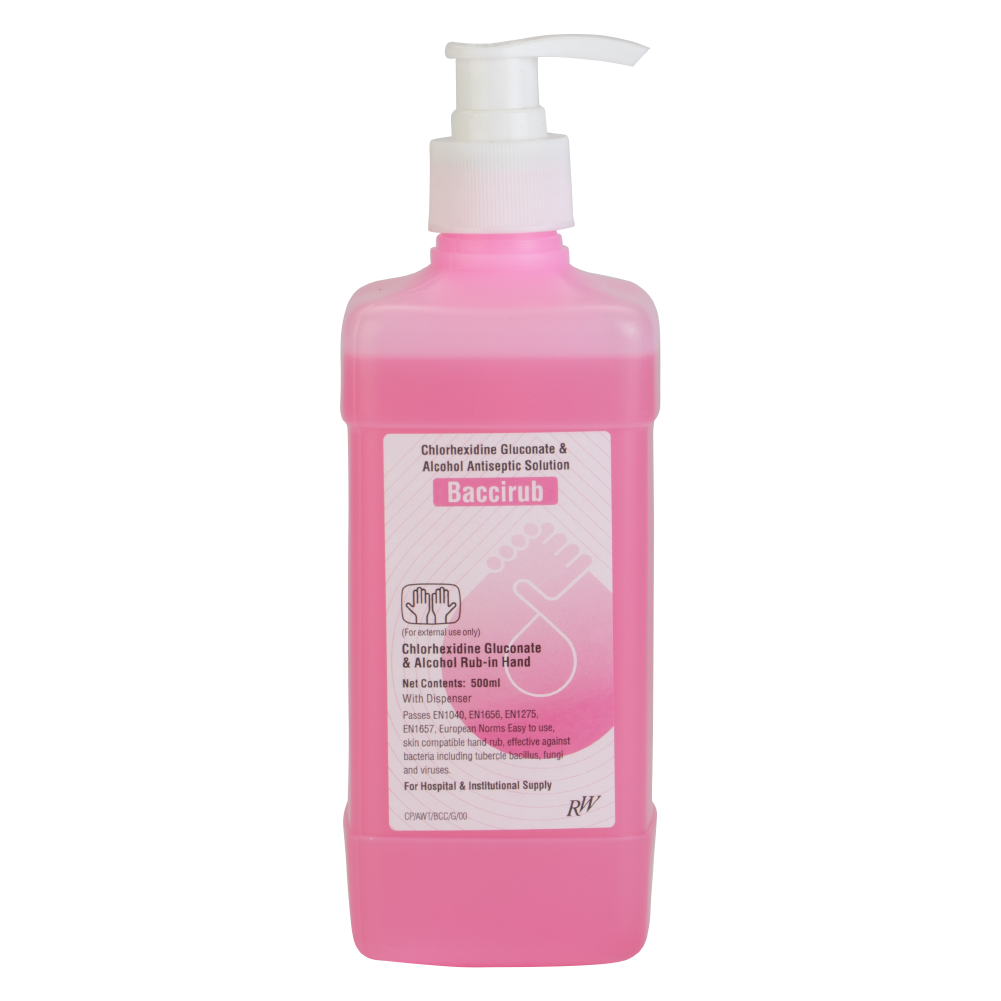 Frequently Asked Questions
1) How should you use Baccirub® for rapid hand disinfection?
Baccirub® is to be used undiluted on clean, dry hands for Hygienic (Use 3ml & rub for 30 seconds up till wrist) and Surgical Hand disinfection (Use 9ml & rub for 1.5m minutes till elbow/arms), respectively.
2) Which are the areas of application for Baccirub®?
For rapid hand disinfection– Please refer to the above question (1).
For skin antisepsis - use on intact skin, on operative/perioperative region, to be treated, allow to dry up to 30 seconds before incision.
3) What makes Baccirub® an ideal skin disinfectant?
Baccirub® shows excellent results against bacteria, including MRSA, mycobacteria and fungi. Baccirub® passes European Norms like EN 1040, EN 1656, EN 1275 & EN 1657.
4) When should you use Baccirub®?
Baccirub® can be used at various places;
Inside Healthcare setup - Disinfect hands as per WHO's 5 moments of Hand Hygiene in non-critical or low-risk areas.