Bacillol® 25
Bacillol 25® is a ready-to-use, surface and equipment disinfectant with a synergistic blend of three alcohols and excellent material compatibility. The contact time varies from 25 seconds to 5 minutes. Just spray and wipe for excellent results. Recommended for disinfection of electronic equipment in OTs, AKD units, ICCU, ICU, NICU, recovery rooms, dental clinics etc. Effective against all bacteria, fungi, viruses including HIV and Rota.

Passes European Norms: EN 1275, EN 13727, EN 13624, EN 14476.
Regular price

Rs. 346.00

Sale price

Rs. 225.00

Unit price

per
Know more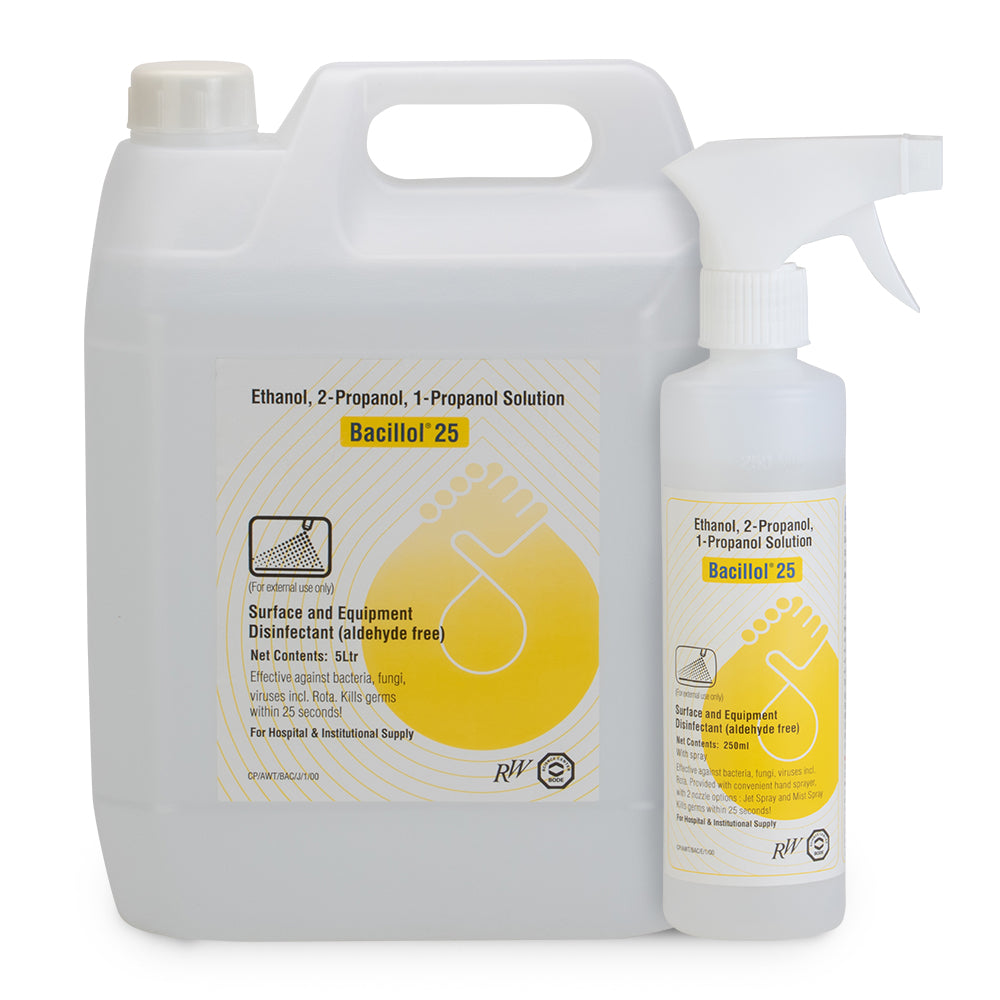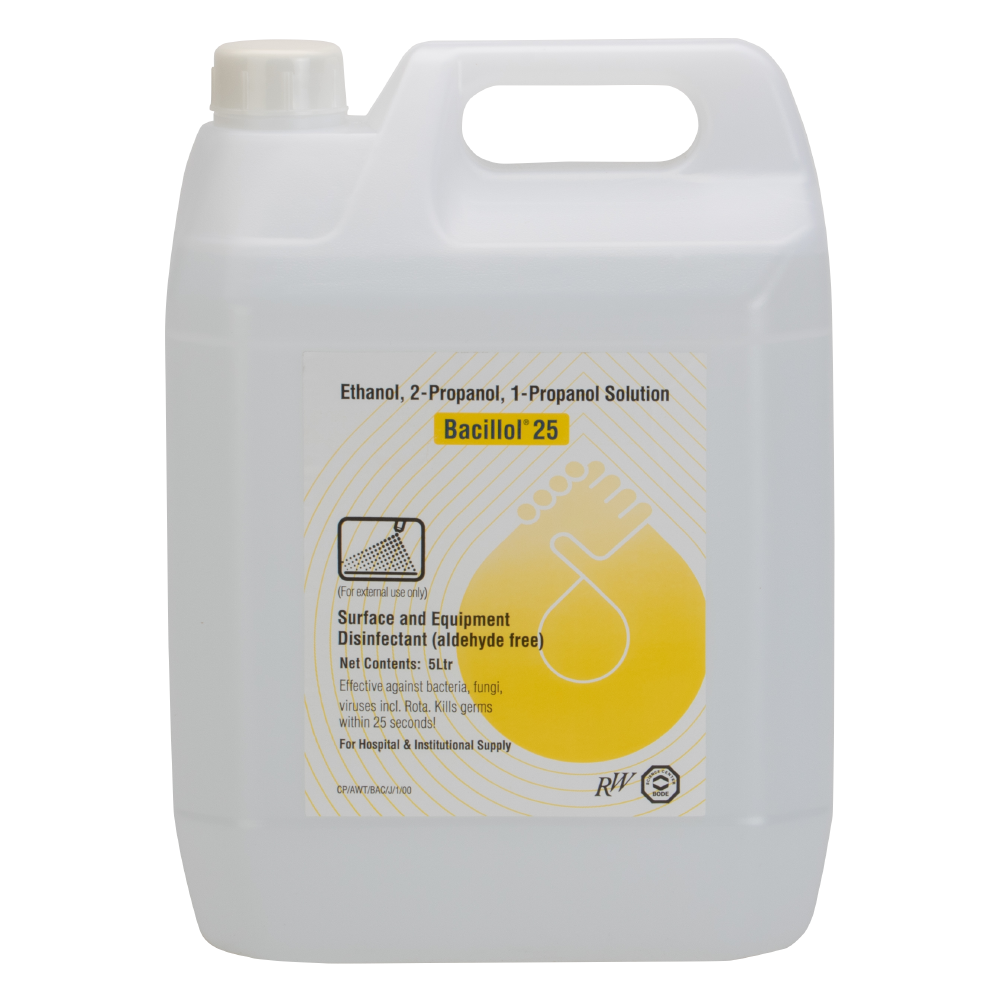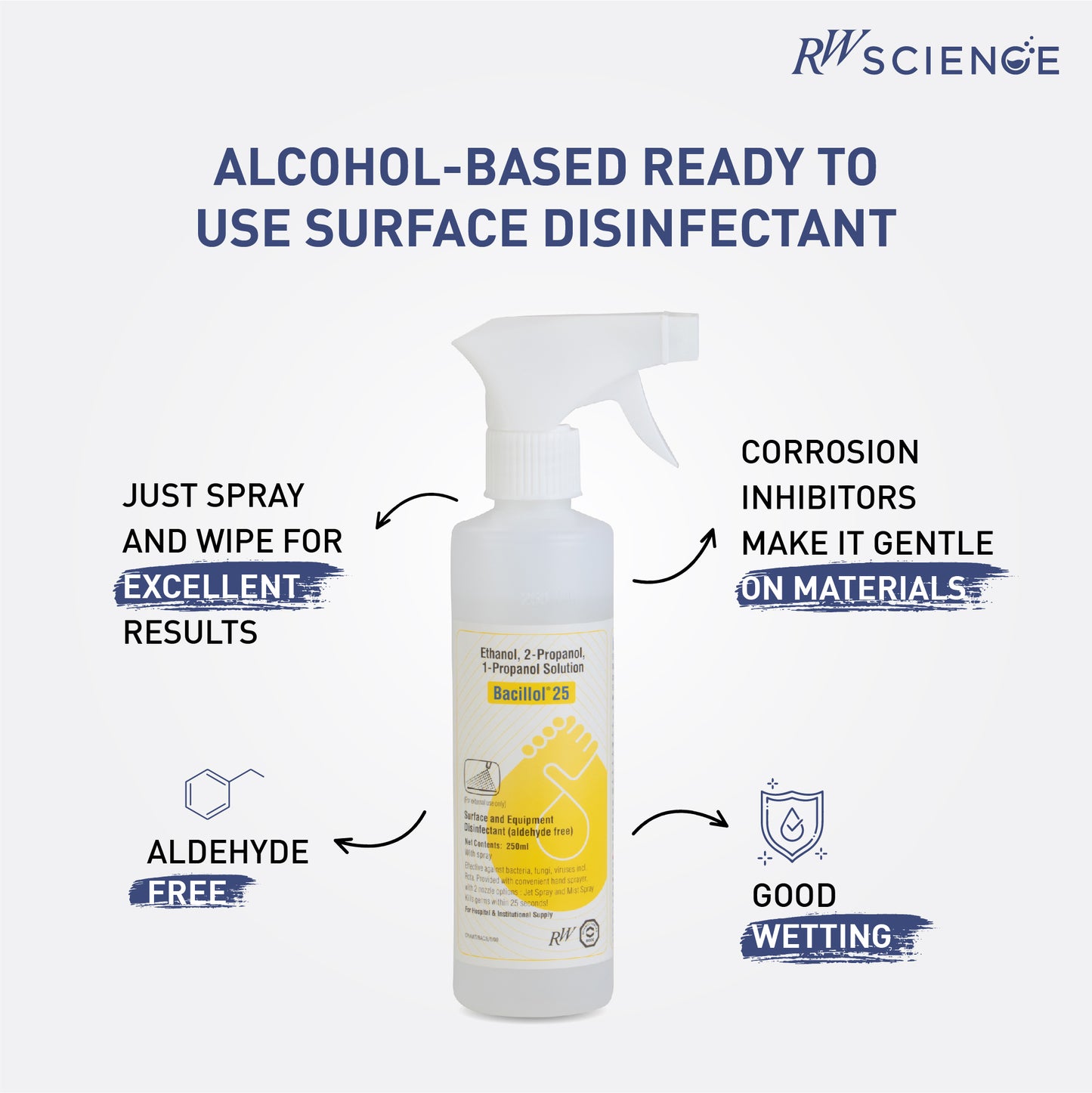 Frequently Asked Questions
1) Is Bacillol® 25 a concentrate or a ready-to-use product?
Bacillol® 25 is supplied as a 'Ready to use rapid disinfectant' for hard surfaces in critical and noncritical areas of the hospitals.
2) What are the areas of application for Bacillol® 25?
Bacillol® 25 is used to disinfect near patient areas, high-touch surfaces & equipment in critical & non-critical areas, clinics with high patient turnover etc.
3) How to use Bacillol® 25?
Spray the surface at a distance to be disinfected, with a sufficient amount of ready-to-use solution, ensuring complete coverage.
Follow the exposure time of a minimum of 25 seconds to a maximum of 5 minutes on the surface.
Allow the surface to air dry or wipe with a clean & dry cloth.
4) Can you use Bacillol® 25 on water-sensitive surfaces?
Yes, Bacillol® 25 can be used to disinfect water-sensitive surfaces/equipment.