Bactorub Pink®
Bactorub Pink® is an ideal antiseptic handrub containing Ethanol and Chlorhexidine Gluconate for the protection of medical personnel and patients. It has a broad spectrum of properties that makes it a complete bactericidal, fungicidal, tuberculocidal & an ideal product for skin antisepsis. It is used for hygienic hand disinfection (rub 3ml for 30 seconds) in-between patients and procedures and for surgical hand disinfection (rub 9ml for 1.5 to 3 mins) in hospitals, medical, dental practices.
Regular price

Rs. 237.00

Sale price

Rs. 119.00

Unit price

per
Know more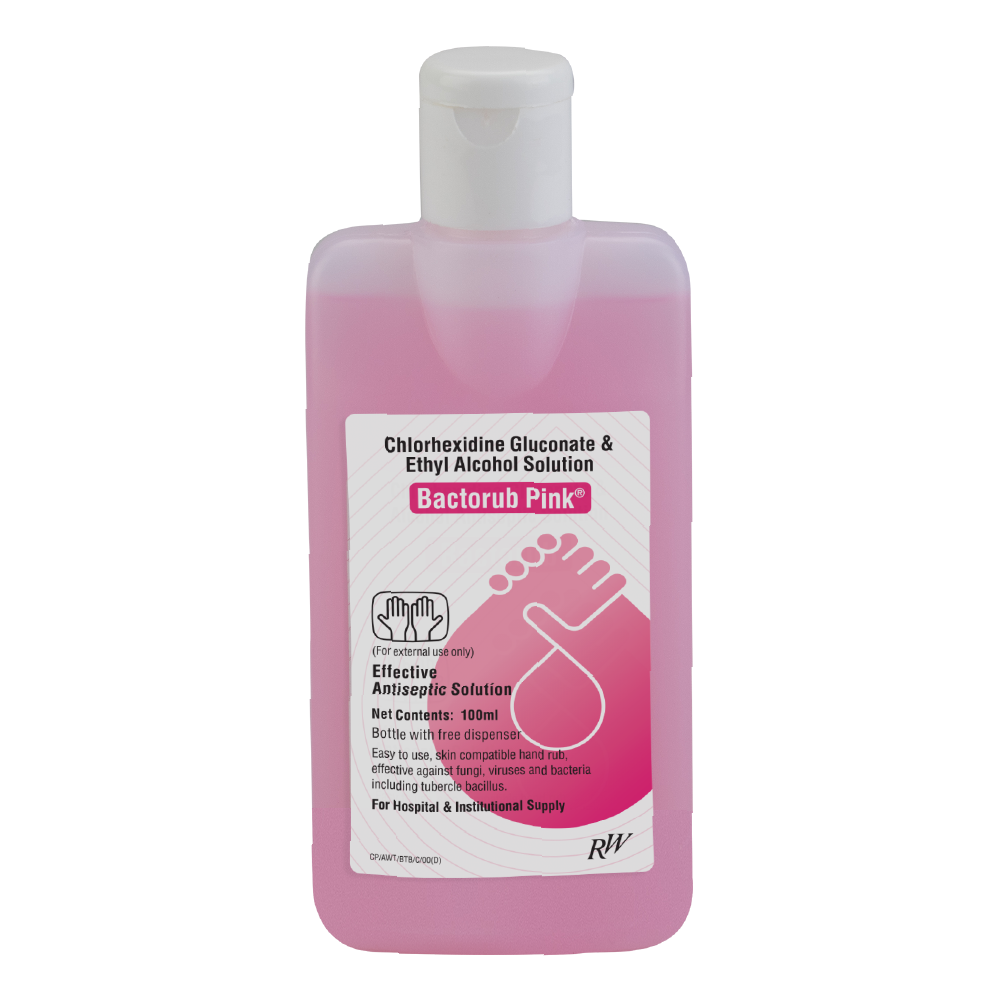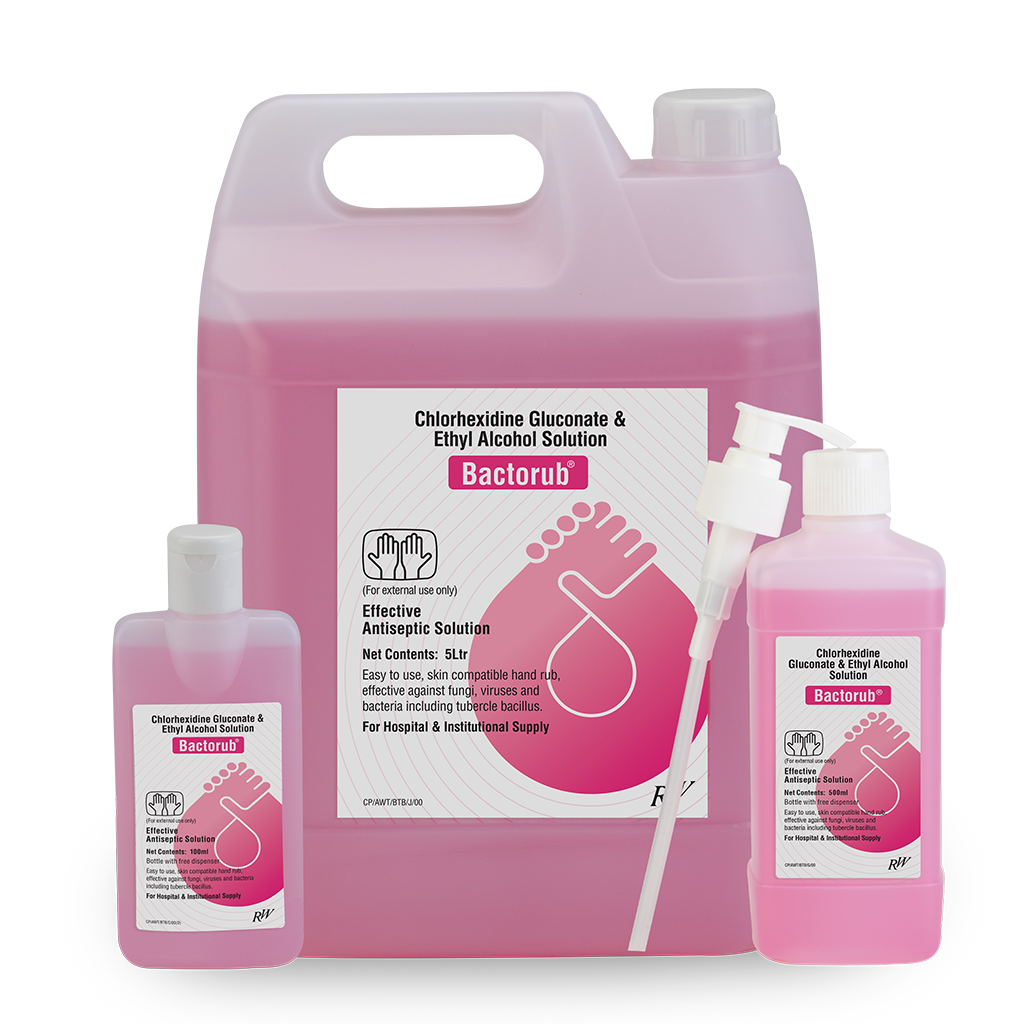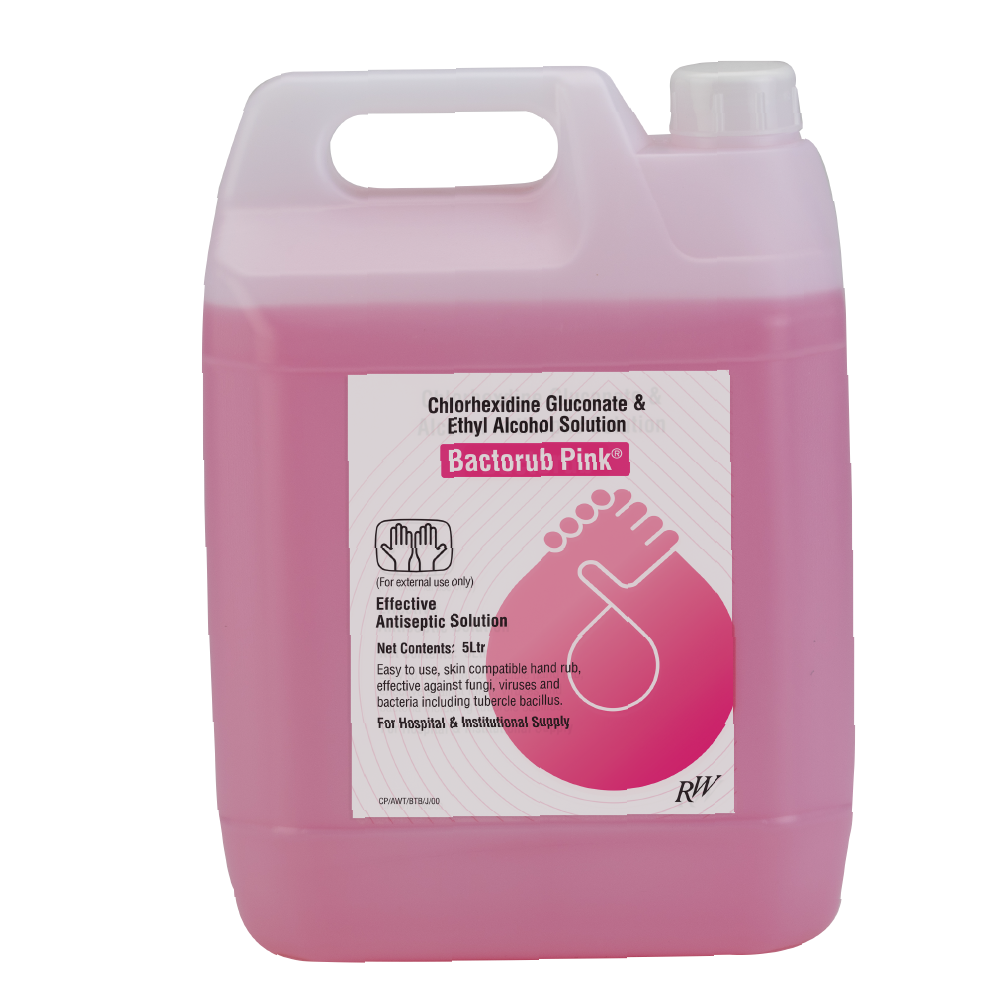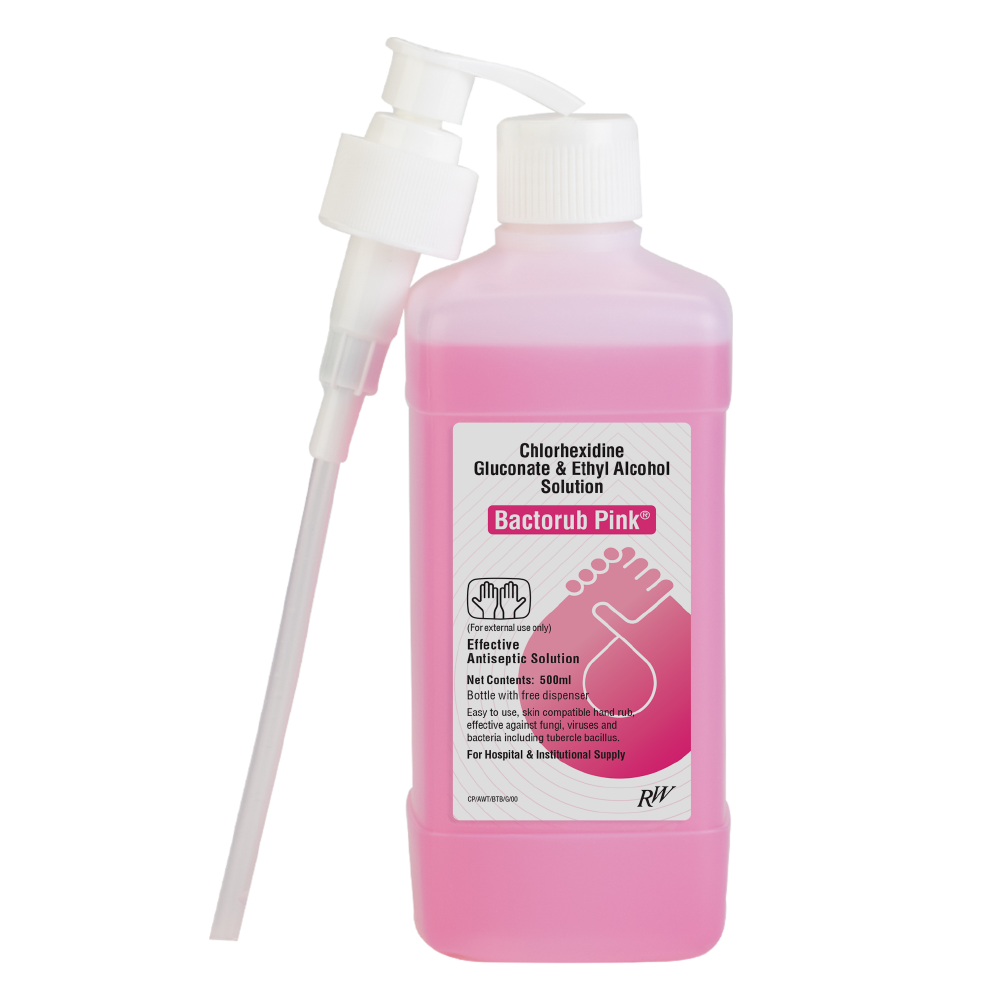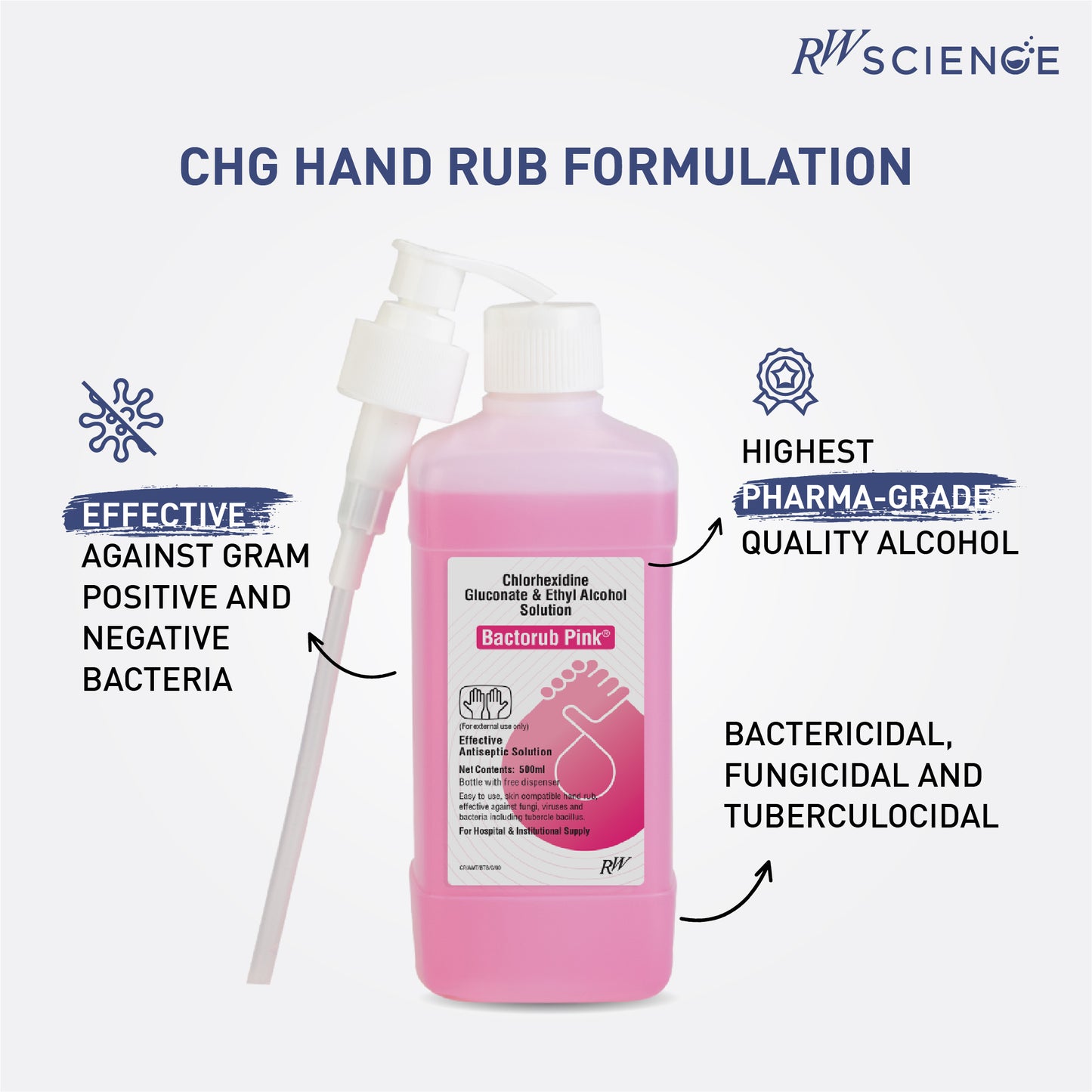 Frequently Asked Questions
1) What is the role of Chlorhexidine Gluconate (CHG) in Bactorub Pink®?
Chlorhexidine Gluconate (CHG) is effective against bacteria, including MRSA, mycobacteria and fungi. The combination of CHG with alcohol delays bacterial regrowth & results in more excellent residual action.
2) How should you use Bactorub Pink® for rapid hand disinfection?
Bactorub Pink® is to be used undiluted on clean, dry hands for Hygienic (Use 3ml & rub for 30 seconds up till wrist) and Surgical Hand disinfection (Use 9ml & rub for 1.5m minutes till elbow/arms), respectively.
3) Which are the areas of application for Bactorub Pink®?
Bactorub Pink® is used for the following:
For rapid hand disinfection – please refer to the above question (2).
For skin antisepsis - use on intact skin, on operative/perioperative region, to be treated, allow to dry up to 30 seconds before incision.
4) Can the alcohol in Bactorub Pink® dry your skin?
No, ethanol is available in various grades and Bactorub Pink® contains IP grade ethanol. Its formula also includes skin emollients & moisturising substances that protects & hydrates your skin.
5) When should you use Bactorub Pink®?
Bactorub Pink® can be used at various places like healthcare settings, restaurants, workplaces, home healthcare, etc.
Inside Healthcare setup - Disinfect hands as per WHO's 5 moments of Hand Hygiene in critical & non-critical areas.
Outside healthcare setup - Disinfect hands while travelling, in crowded places, after touching high-touch areas, using public transport, when in contact with infected patients, when hands are not visibly soiled etc.