Bactorub® Blue (Pharma)
Isopropanol based hand rub with skin protectors, effective against MRSA, fungi, viruses including all variants of Coronavirus, HIV, HBV, & HCV. Recommended for Hygienic and Surgical Hand Disinfection.
Regular price

Rs. 2,640.00

Regular price

Rs. 3,300.00

Sale price

Rs. 2,640.00

Unit price

per
Know more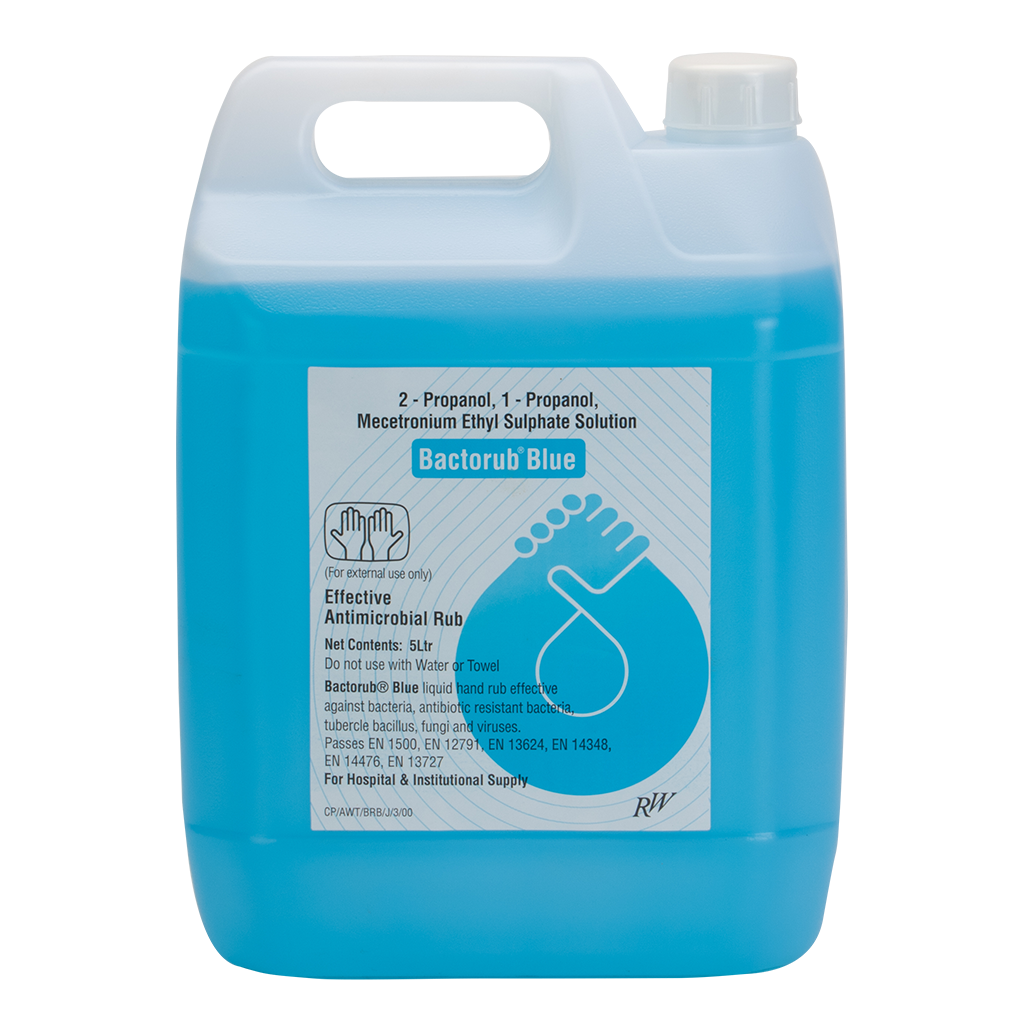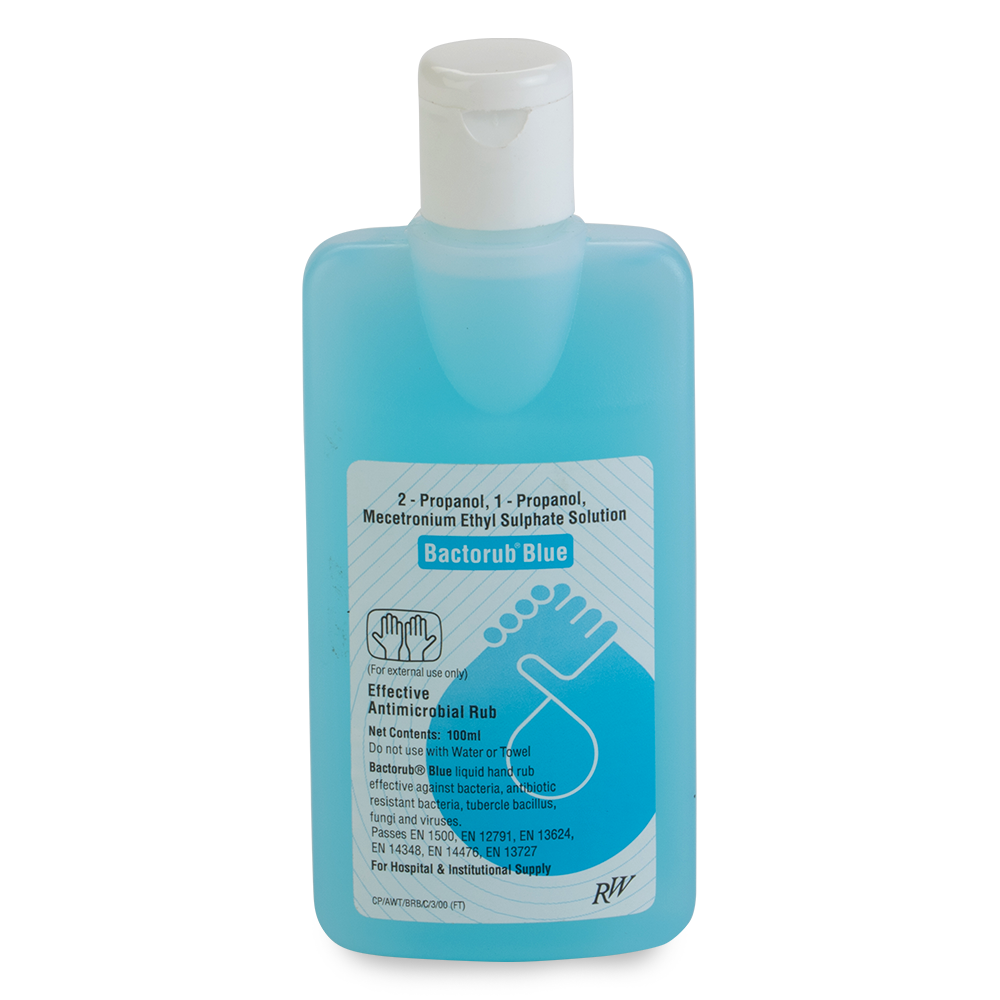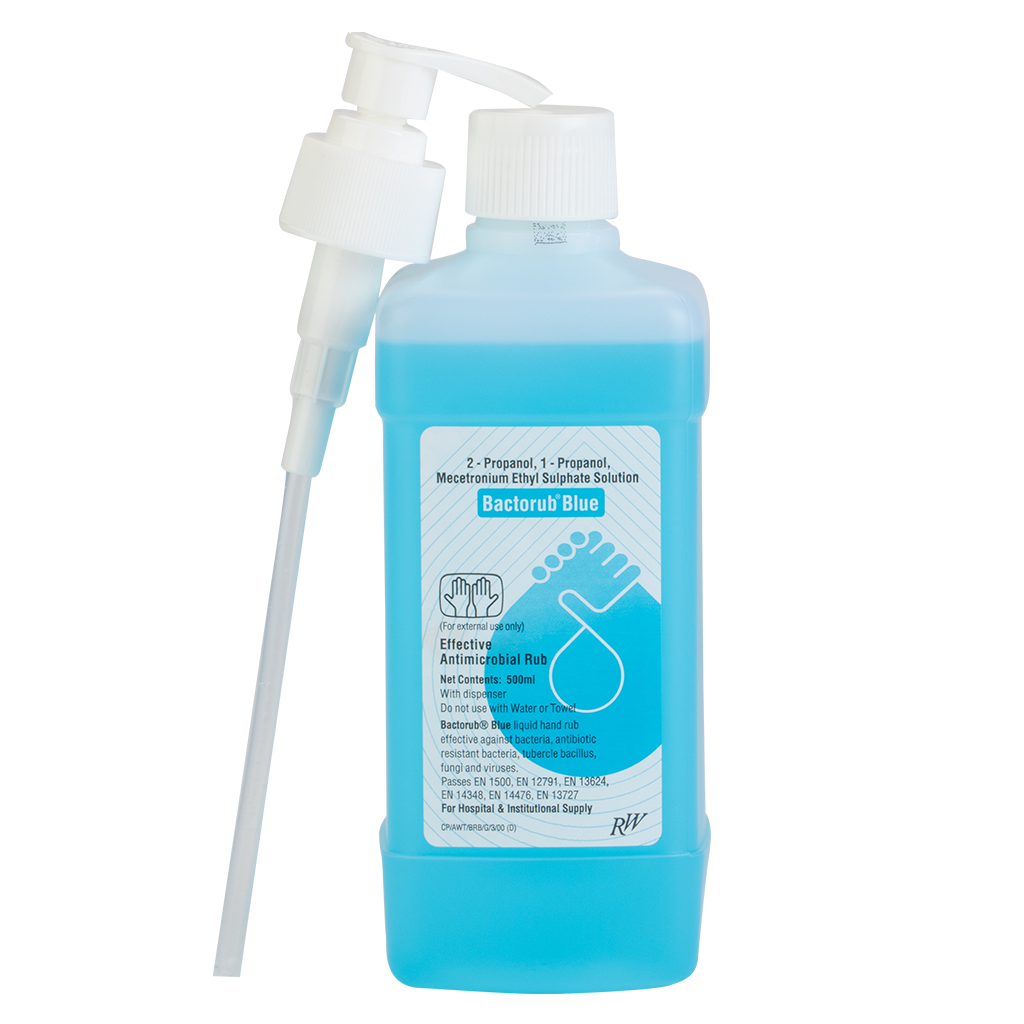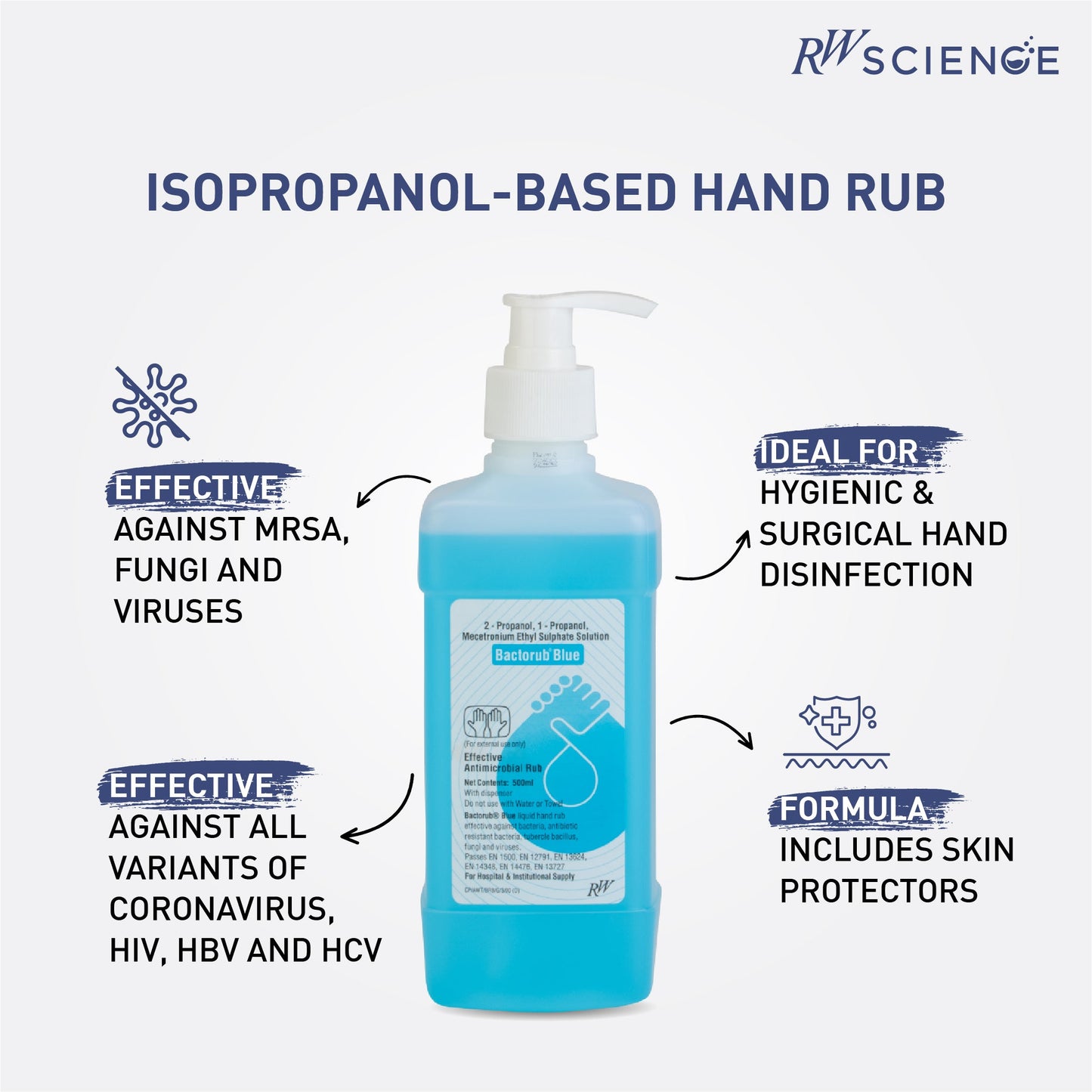 Frequently Asked Questions
1) What makes Bactorub® Blue one of the best propanol-based hand rubs for you?
Bactorub® Blue passes various European Norms and US FDA standards for its scientific efficacy against bacteria, fungi and viruses. It is manufactured using the highest pharma-grade quality of propanol, which is subsequently passed through a 0.2-micron filter before production.
2) Can the alcohol present in Bactorub® Blue dry your skin?
No, the formula is skin friendly and has skin emollients/protectors present in it that protect & hydrate your skin.
3) How to use Bactorub® Blue for rapid hand disinfection?
Bactorub® Blue is to be used undiluted on clean, dry hands for Hygienic (Use 3ml & rub for 30 seconds up till wrist) and Surgical Hand disinfection (Use 6ml & rub for 1.5 minutes till elbow/arms), respectively.
4) What are the areas of application of Bactorub® Blue?
Rapid hand disinfection- Please refer to the above question (3)
For skin antisepsis - use on intact skin, on operative/peri-operative region, to be treated, allow drying up to 30 seconds before incision.
5) When should you use Bactorub® Blue?
Bactorub® Blue can be used at various places like healthcare settings, restaurants, workplaces, home healthcare, etc.
Inside Healthcare setup - Disinfect hands as per WHO's 5 moments of Hand Hygiene in critical and non-critical areas.
Outside healthcare setup - Disinfect hands while travelling, in crowded places, after touching high-touch areas, using public transport, when in contact with infected patients, when hands are not visibly soiled etc.