Baktolin® 5.5
Baktolin 5.5® is a skin friendly soap free hygienic wash lotion that is effective and with the same pH as that of the skin! It is specially designed for frequent hand washers, for cleansing of visible dirt & significant germ reduction. Even on intensive use of the product, the skin remains well nourished. It contains no color, no alkali soap ingredients and leaves behind a pleasant fragrance. One bottle gives 1000 hand washes.
Passes European Norms: EN 13727- Bactericidal incl. MRSA.
Regular price

Rs. 584.00

Sale price

Rs. 350.00

Unit price

per
Know more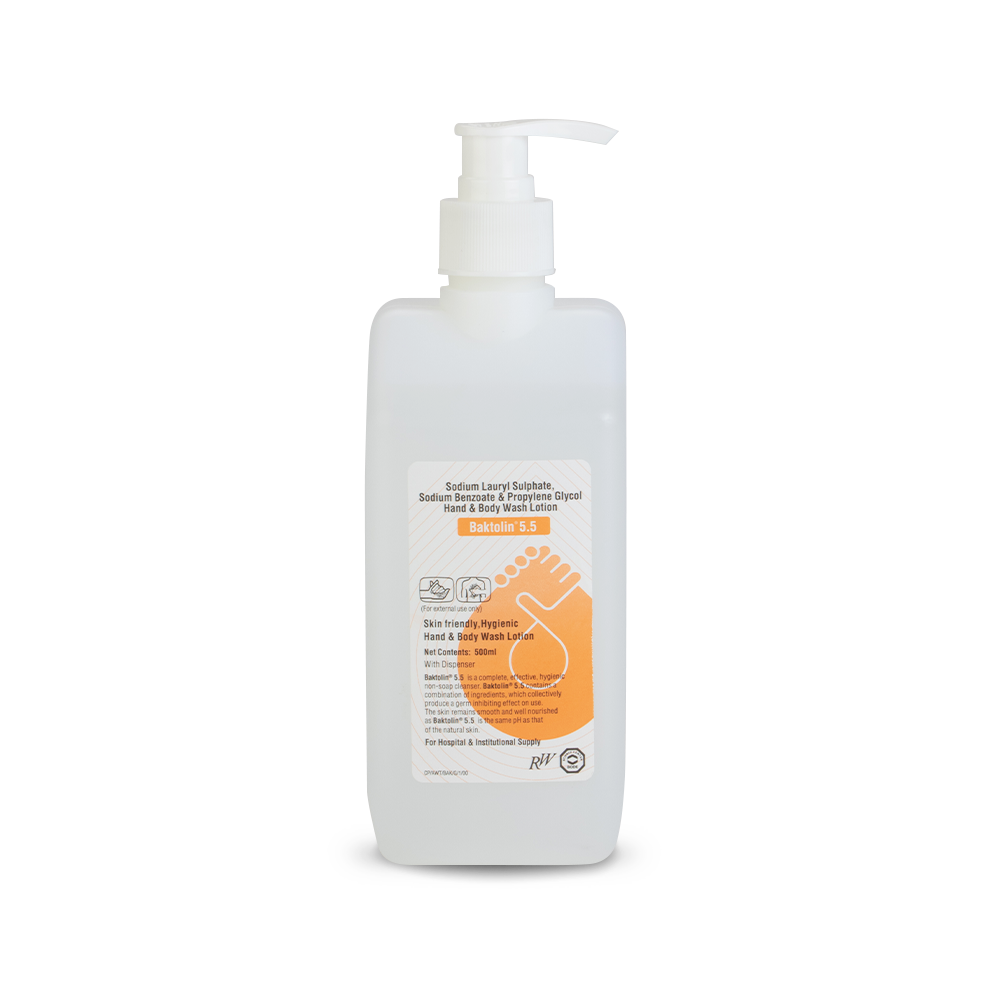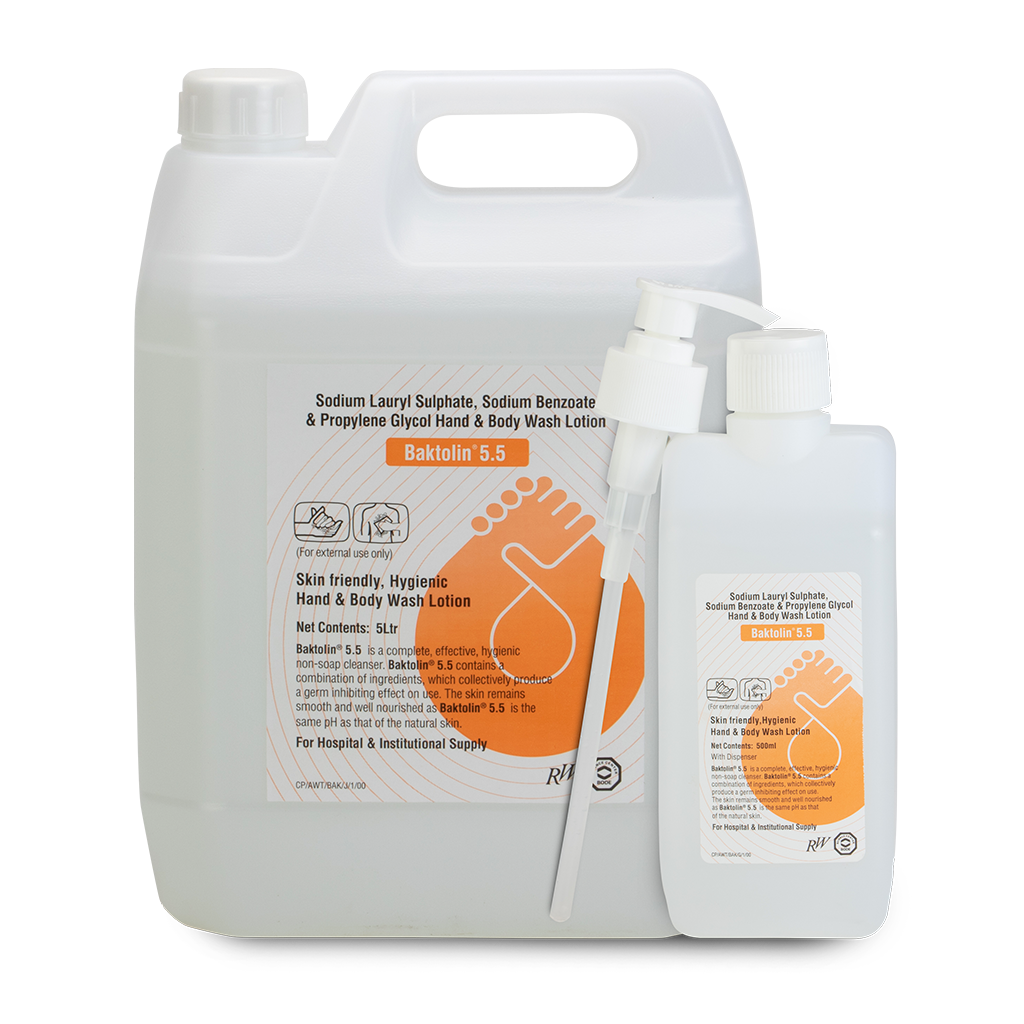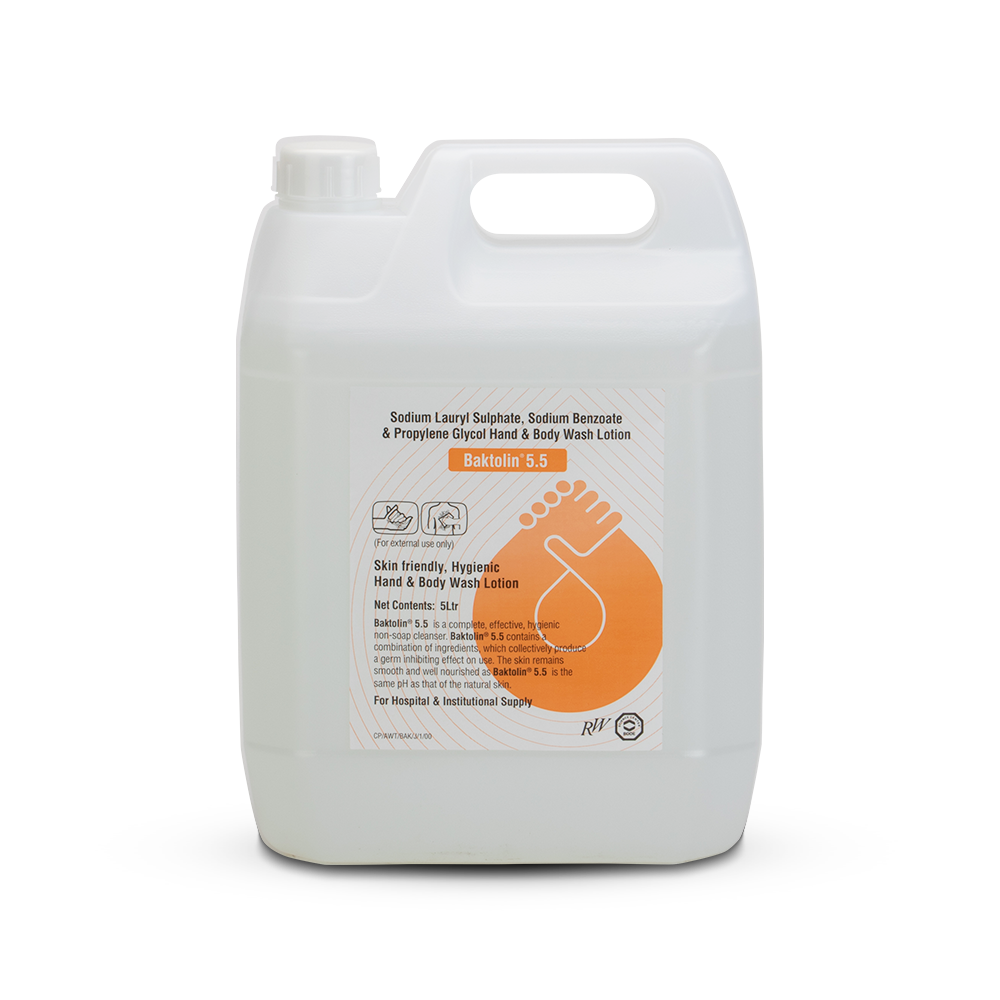 Frequently Asked Questions
1) What makes Baktolin® 5.5 the perfect choice for hand & body wash?
Baktolin® 5.5 is a complete and effective non-soap wash lotion with a germ-inhibiting effect that does not disturb the skin's natural pH, making it perfect for hand & body wash.
2) Who can use Baktolin® 5.5?
Baktolin® 5.5 is specially designed for frequent hand washers and can be used by;
Medical staff, laboratory personnel and others in the medical industry.
For bathing patients ( Pre & Post-surgery).
For personnel who are hypersensitive to soap.
For patients long confined to bed.
3) Why should you use Baktolin® 5.5 over other soap/liquid soaps?
The pH of healthy skin is 5.5 - 6. Soap agents with high pH are often harsh and can strip the skin of its protective layer. Skin can become dry and cracked & more susceptible to infections.

Baktolin® 5.5, on the other hand, has NO ALKALI, NO COLOR, NO PARABEN and leaves a pleasant fragrance, making it skin friendly.
4) How to use Baktolin ® 5.5 hand & body wash?
Baktolin ® 5.5 should be used in the following quantities for the perfect results:
For hand washing - Use 0.5ml per hand wash.
For body bath - Use 2-5ml per body bath.