SteriSmart™
From the makers of Sterillium®, SteriSmart™, instant surface disinfectant spray, has a highly efficient formula with a combination of 3 alcohols (all of highest purity). It is proven to kill all infection-causing germs in 25 seconds to 5 mins contact time. It has excellent material compatibility & doesn't leave residues. It has bactericidal, fungicidal, yeasticidal and virucidal properties. This product can be used in airports, restaurants, public spaces, and on gadgets, toys, devices, parcels etc.
Regular price

Rs. 188.00

Sale price

Rs. 170.00

Unit price

per
Know more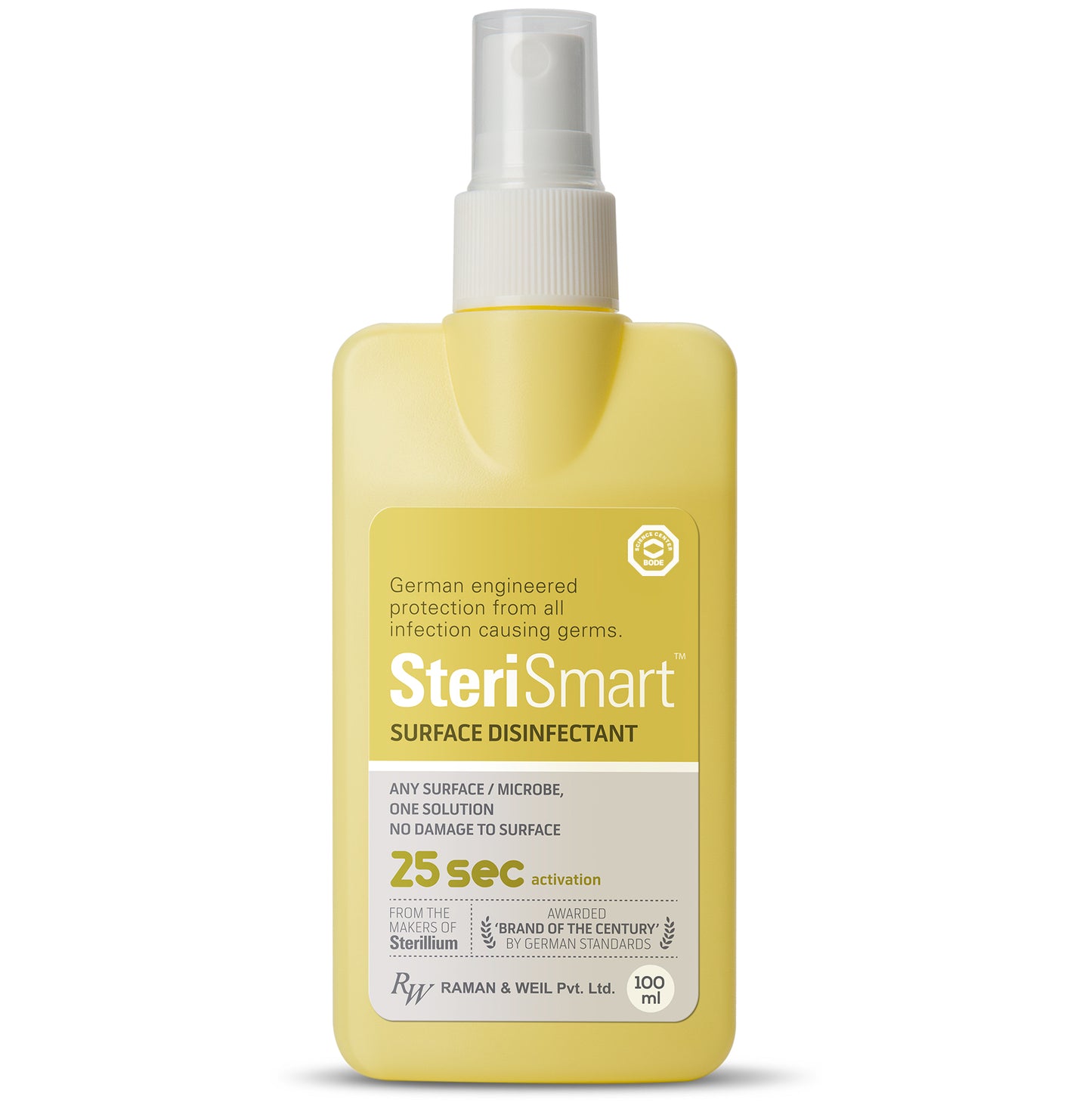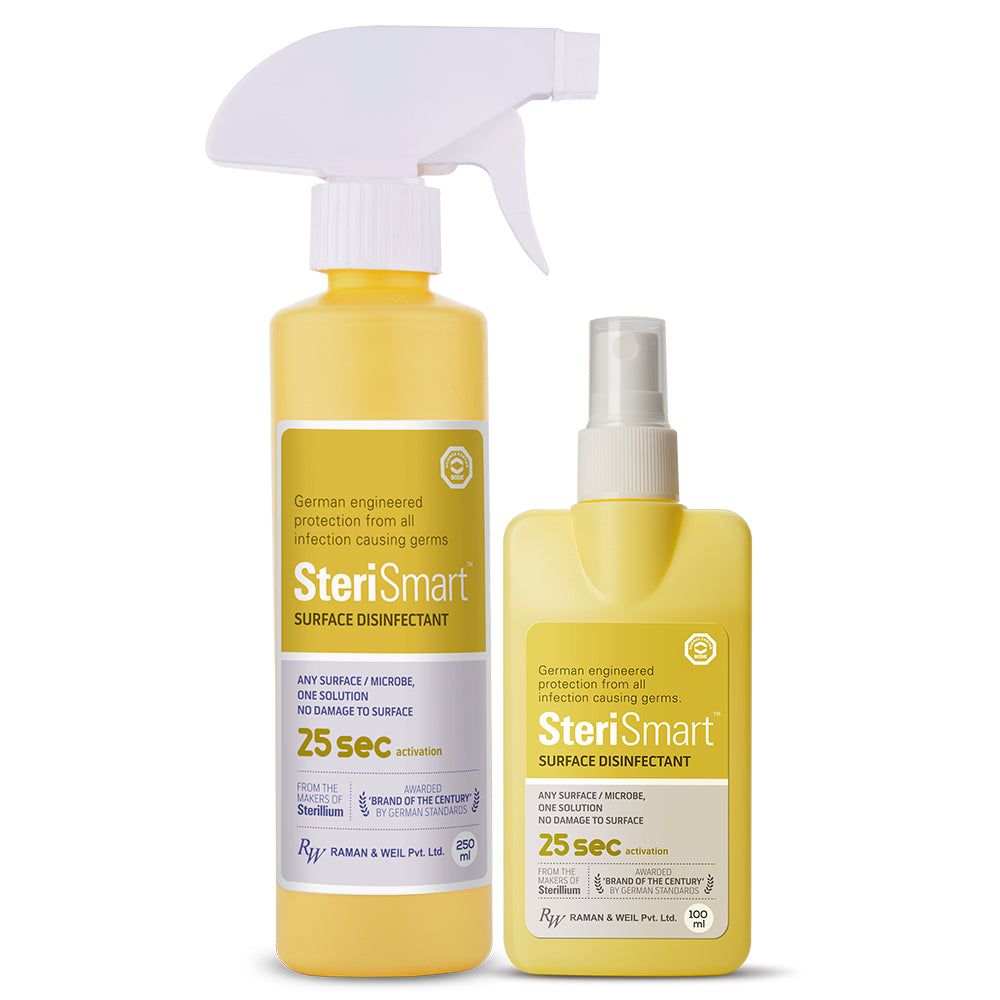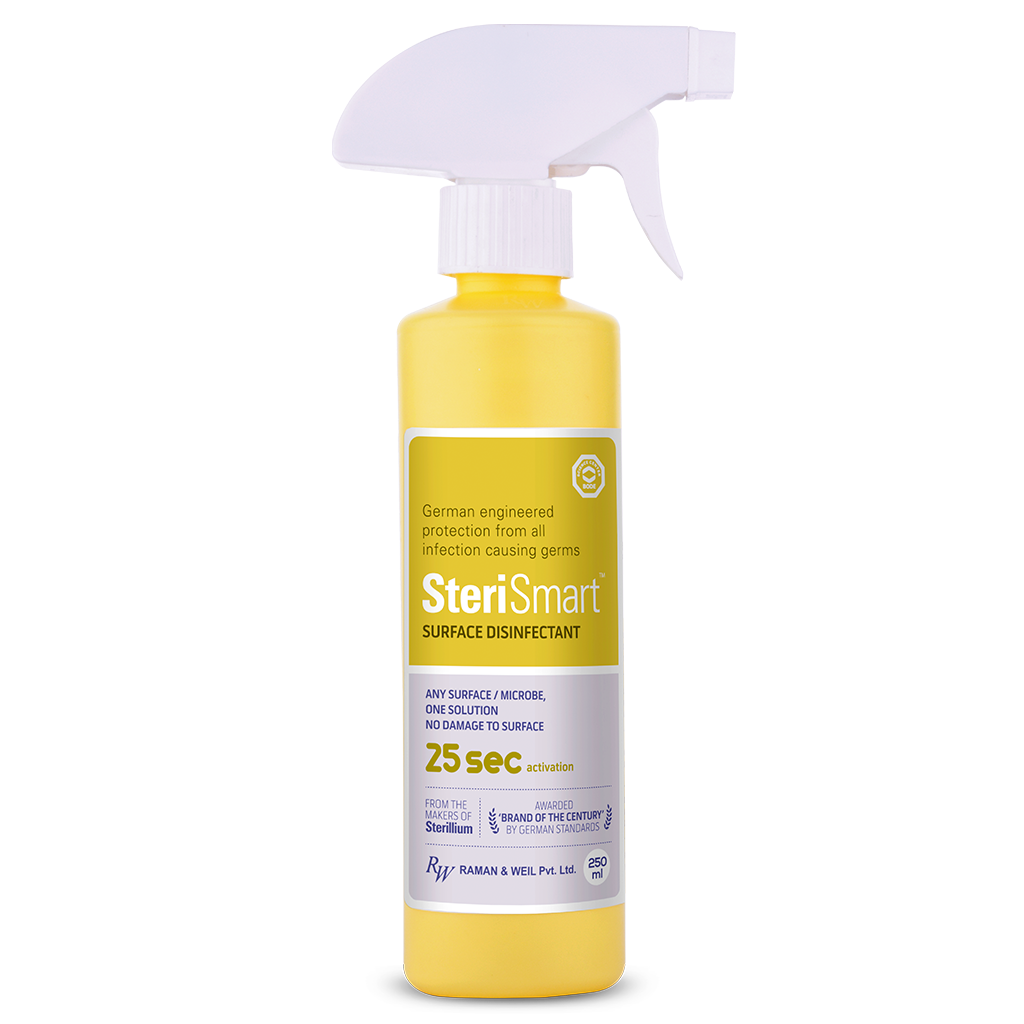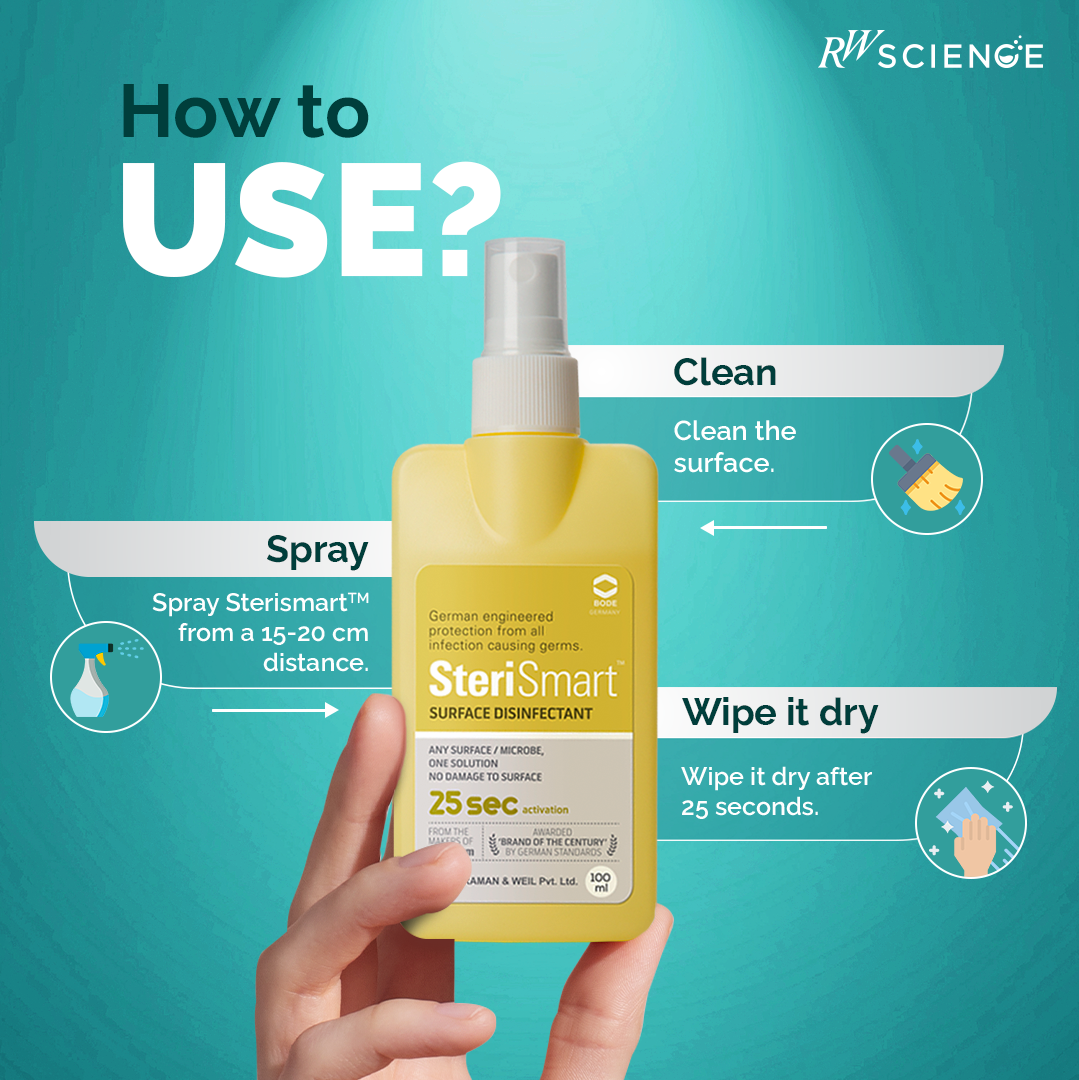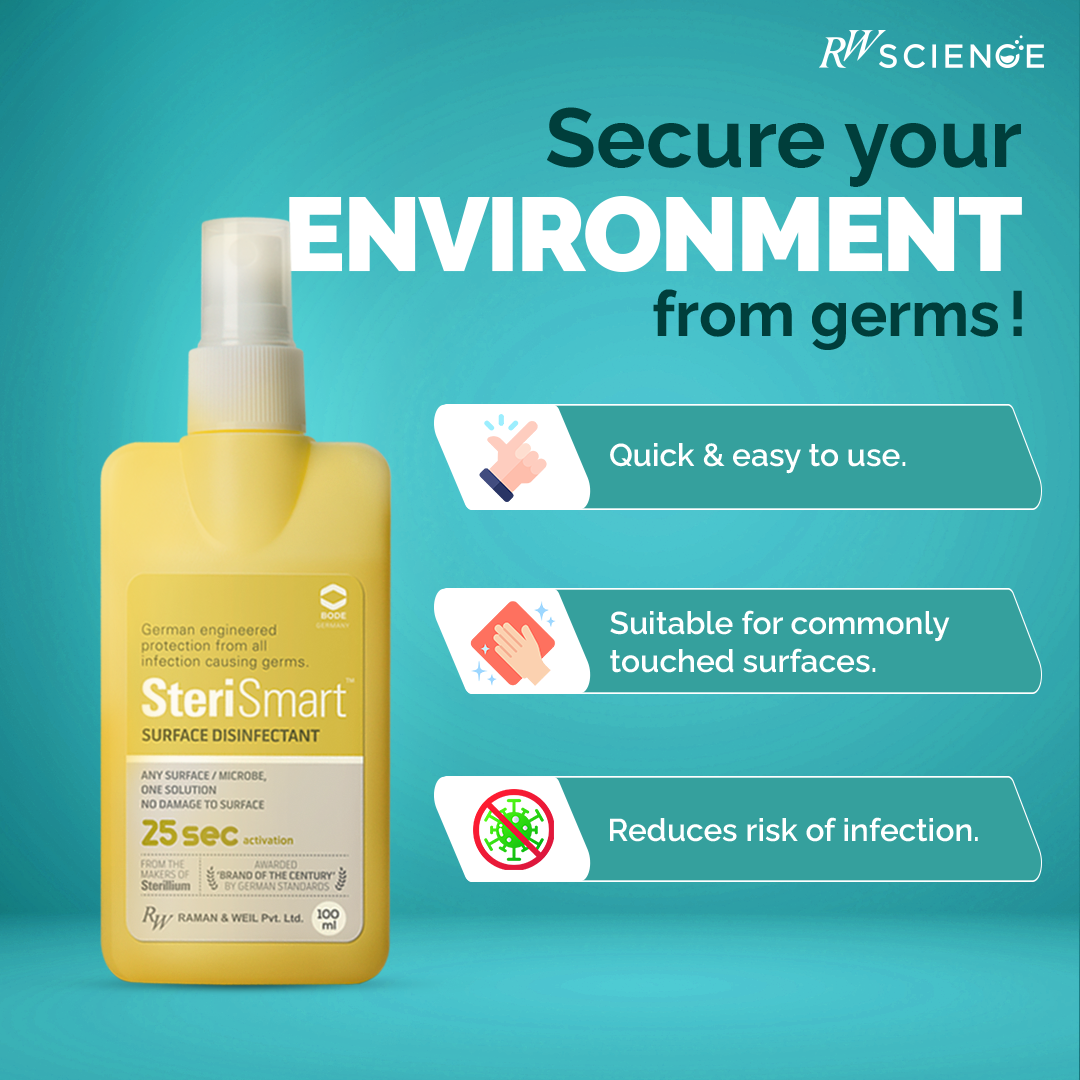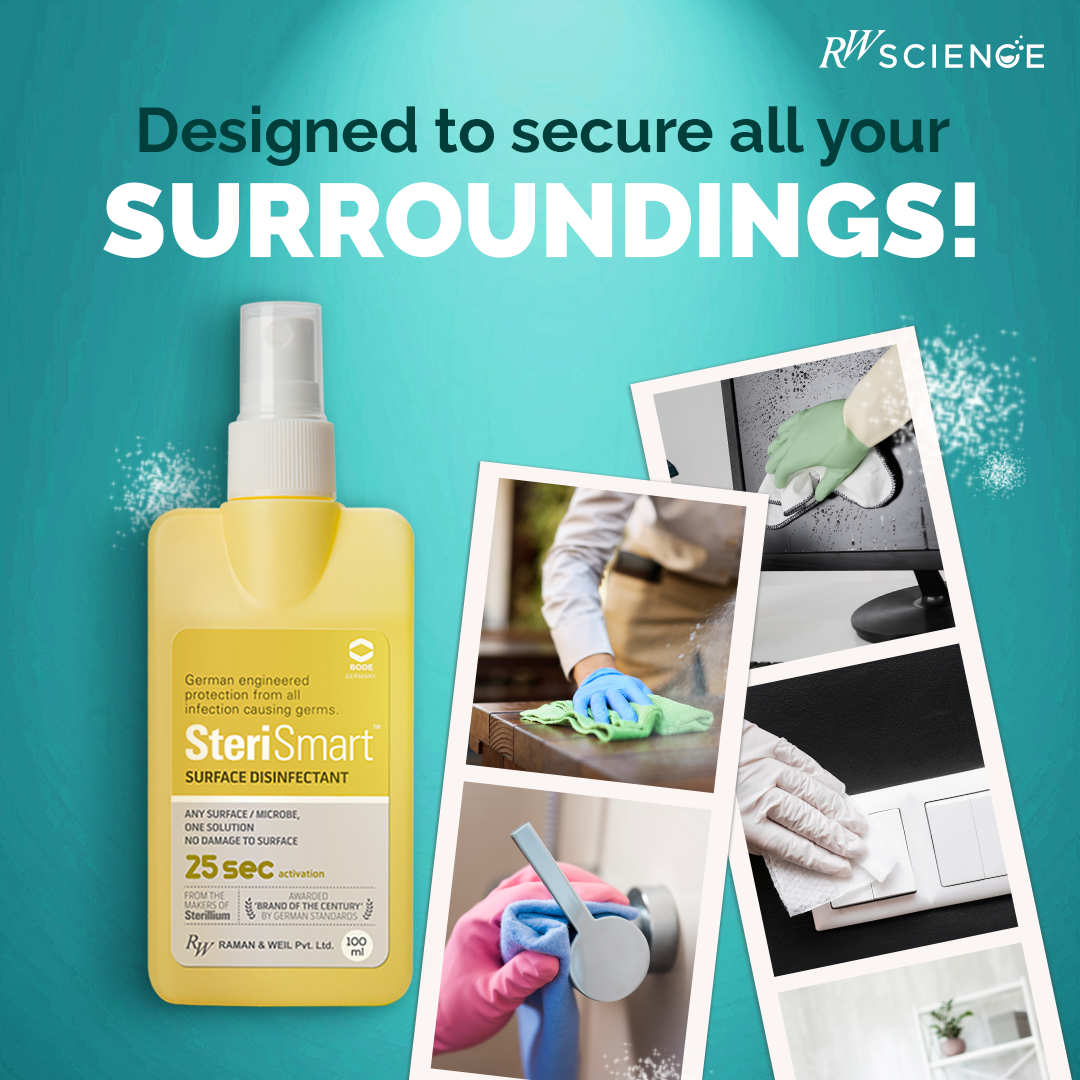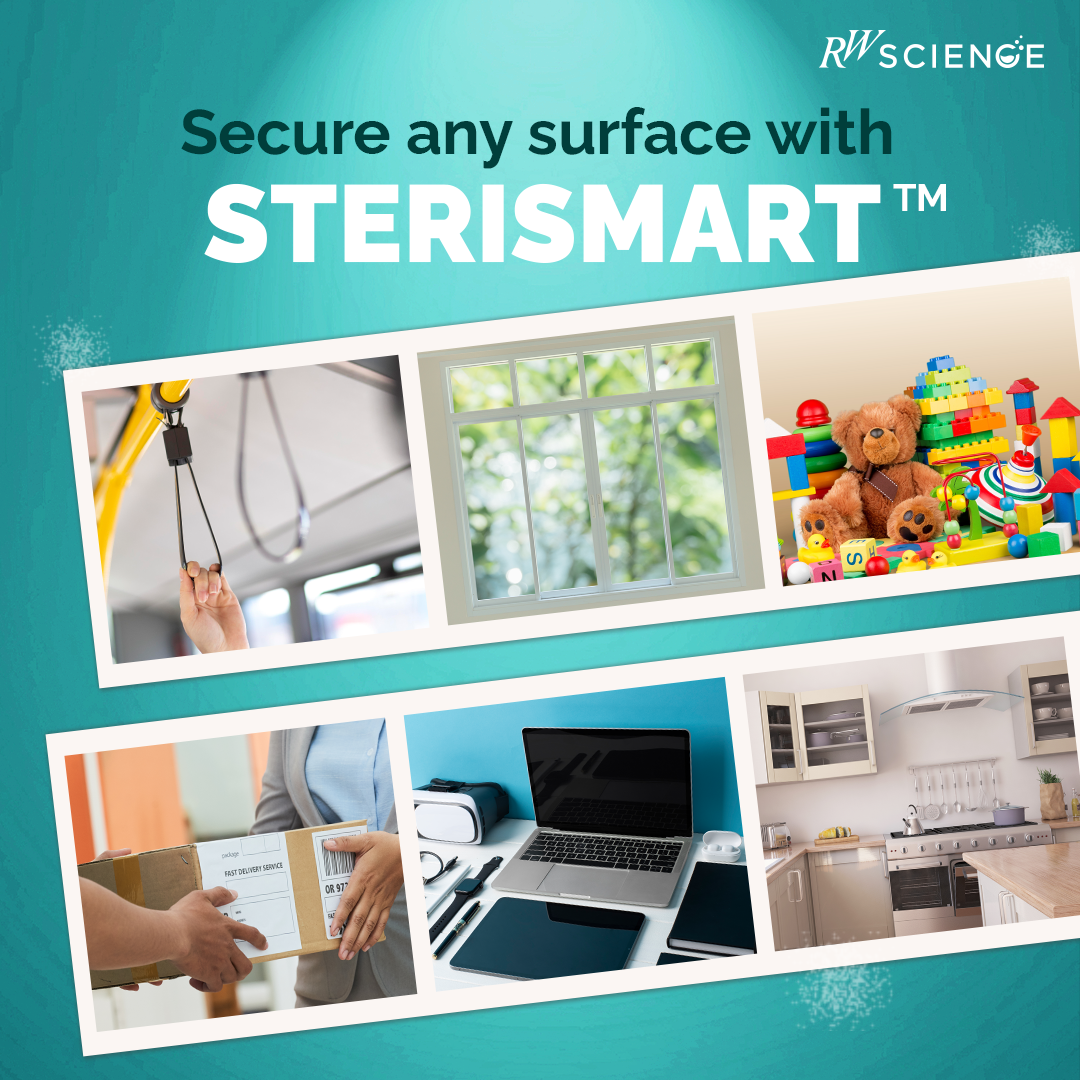 Frequently Asked Questions
1) How should you use SteriSmart™?
SteriSmart™ can be used in the following ways:
Always clean the surface to disinfect (remove visible dirt).
Spray the targeted area from a distance and wait for a minimum contact time of 25 seconds to a maximum of 5 minutes.
Allow the surface to air dry. If required, wipe the surface with a clean cloth.
2) Where should you use SteriSmart™?
SteriSmart™ can be used to disinfect frequently touched, hard surfaces at home, workplaces, restaurants, public transport, electronic gadgets etc. For example - door knobs, railings, toilet seats, handles, bathrooms, handrails, mobile screens etc.
3) Is SteriSmart™ compatible with all types of surfaces?
SteriSmart™ is highly compatible with all kinds of surfaces. It has corrosion inhibitors that protect the surface completely.