Sterillium® Gel
Sterillium® Gel is a superior rub-in hygienic and surgical hand disinfectant gel. It dries quickly and provides excellent skin care, increasing skin hydration by 30%. It has a broad spectrum of activity; bactericidal (incl. MRSA, Listeria and Salmonella), tuberculocidal, fungicidal, virucidal against enveloped viruses, including all variants of Coronavirus, HBV, HIV, HCV, SARS and non-enveloped viruses.

Passes European Norms: EN 1500, EN 12791, EN 12054, EN 13727, EN 14348, EN 13624, EN 14476.
Regular price

Rs. 237.00

Sale price

Rs. 190.00

Unit price

per
Know more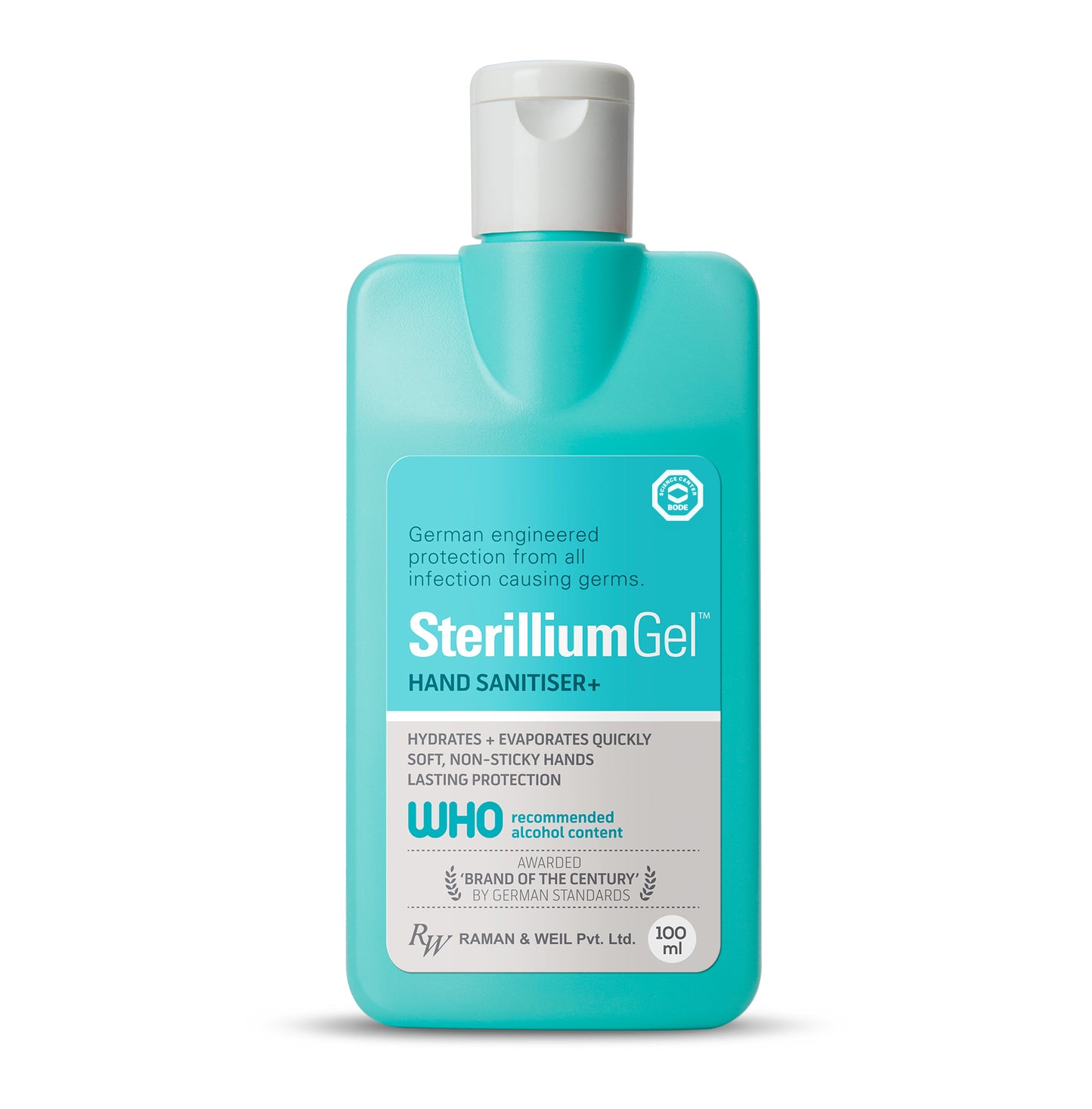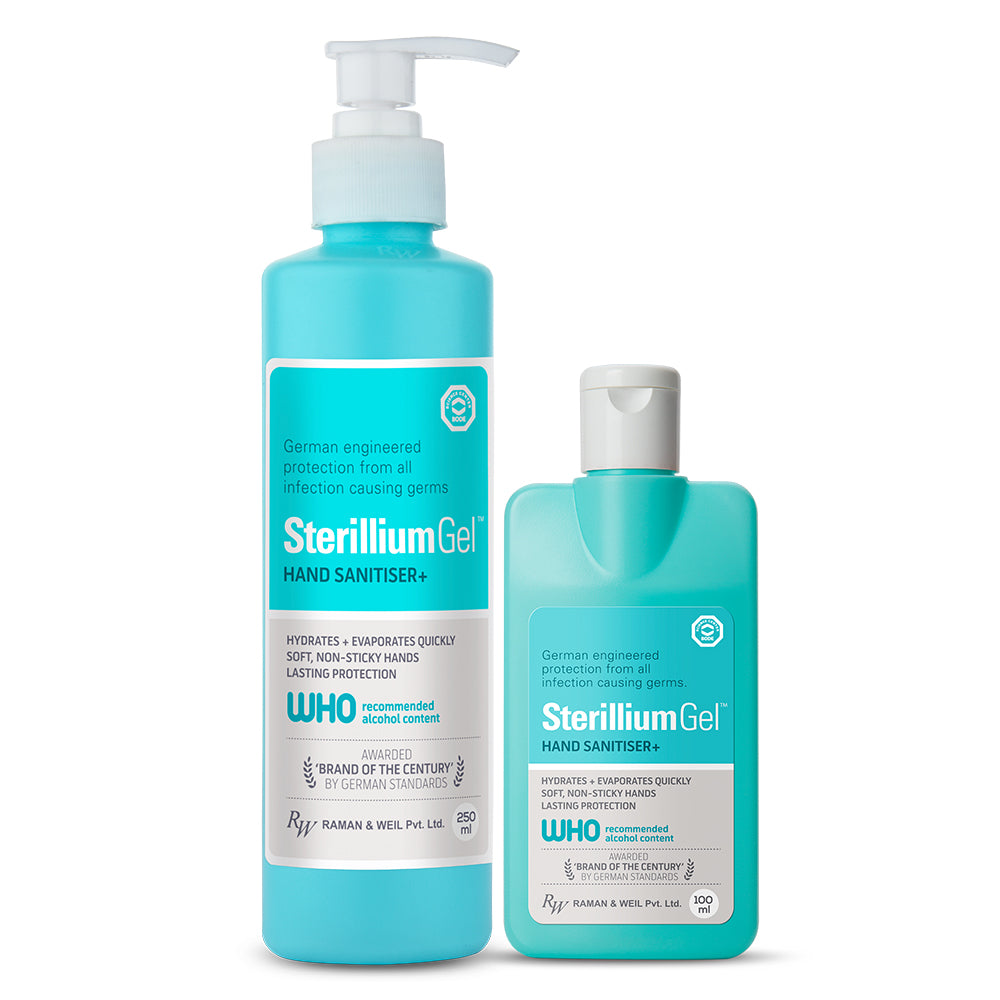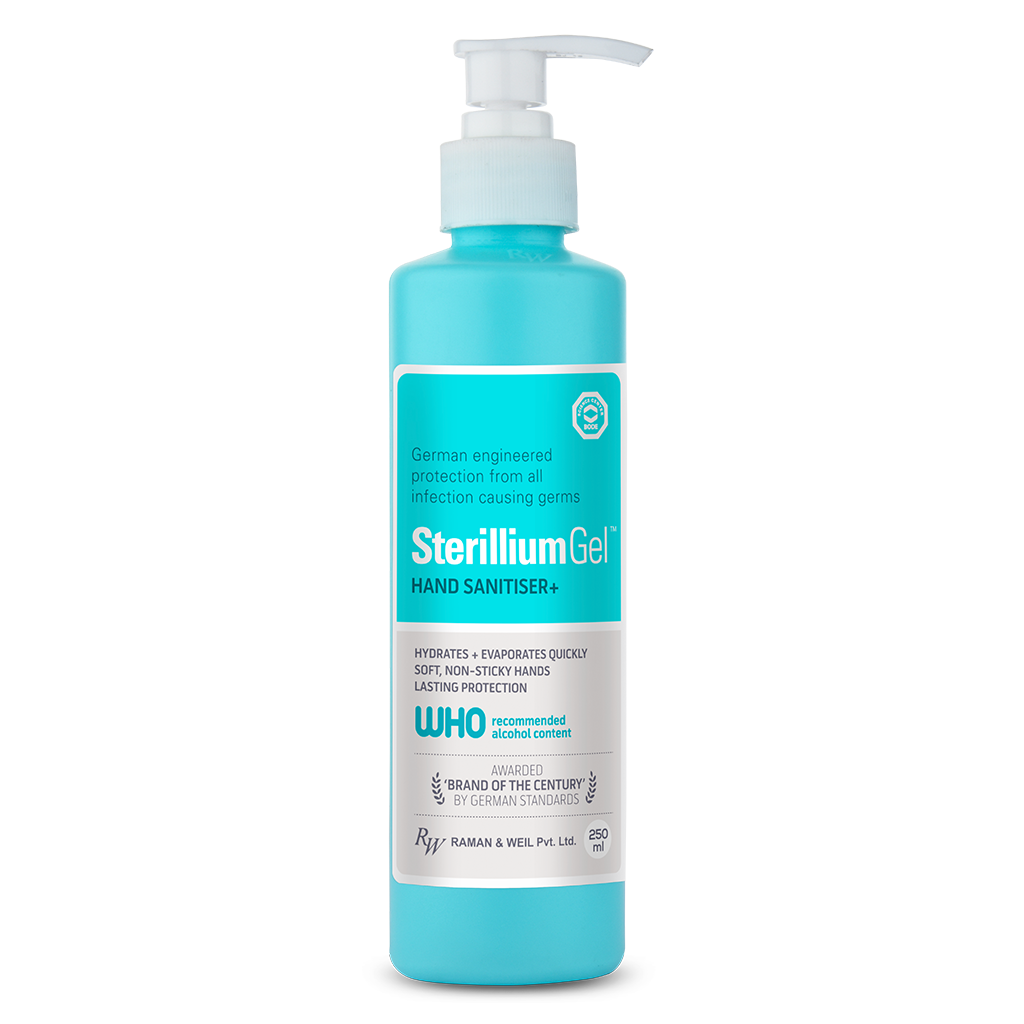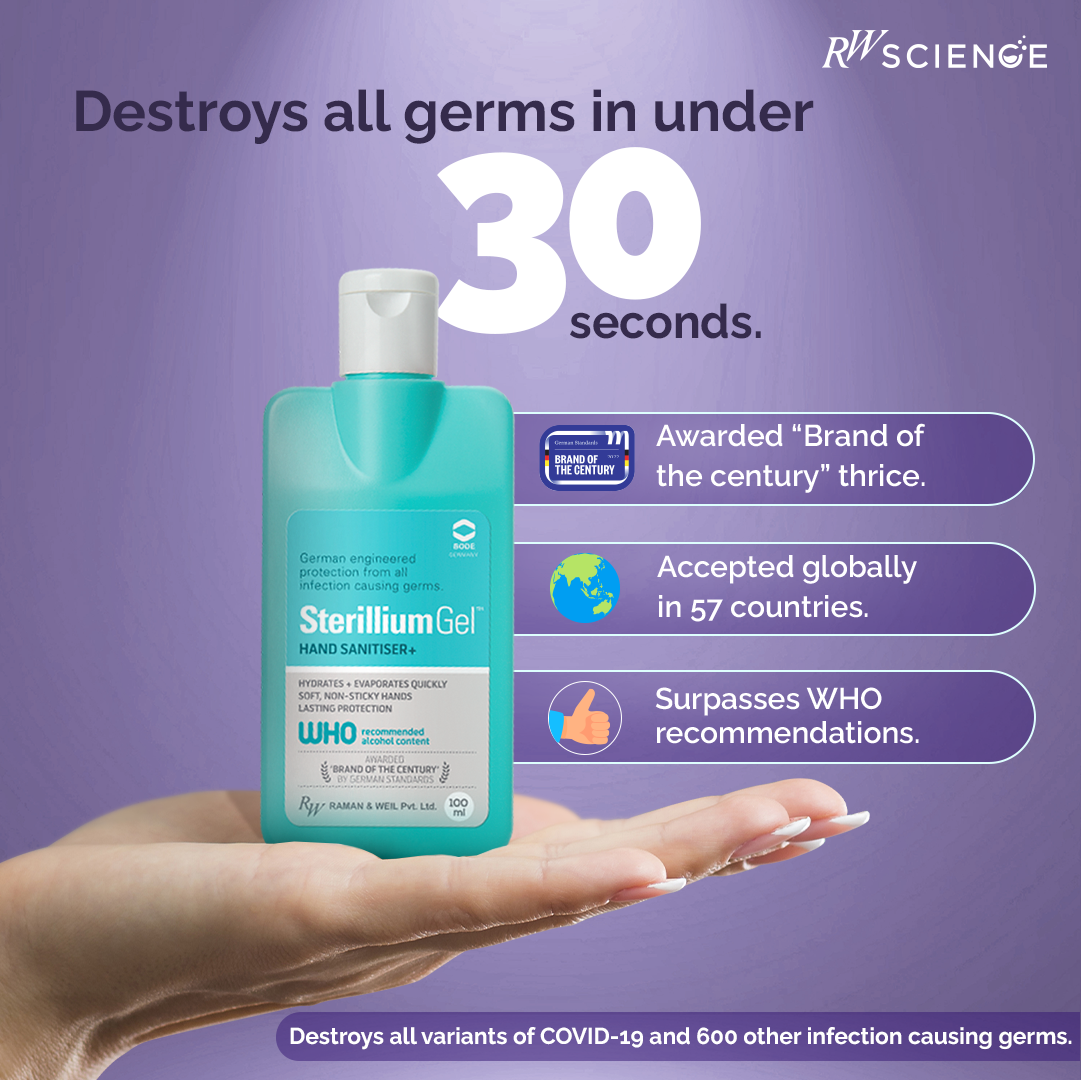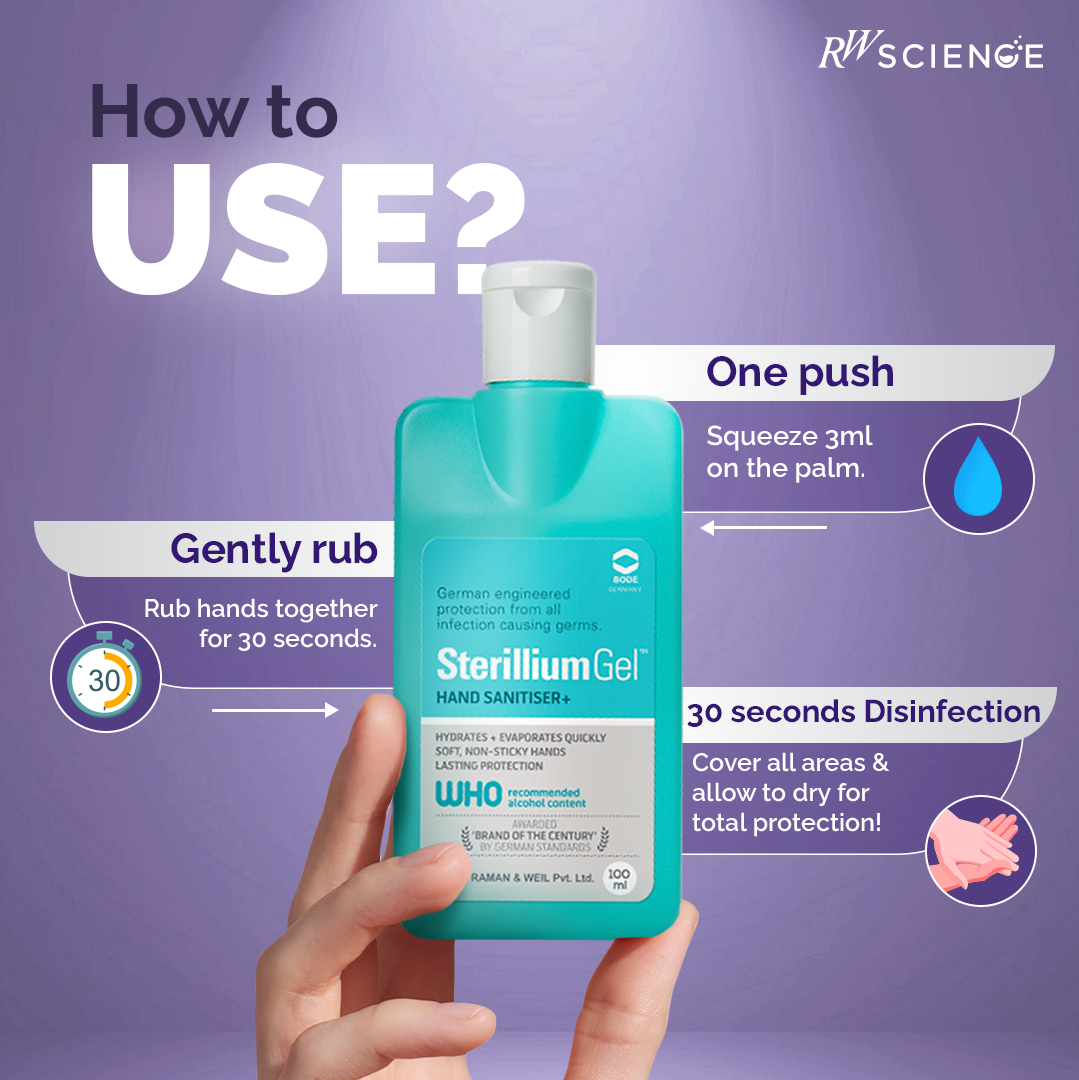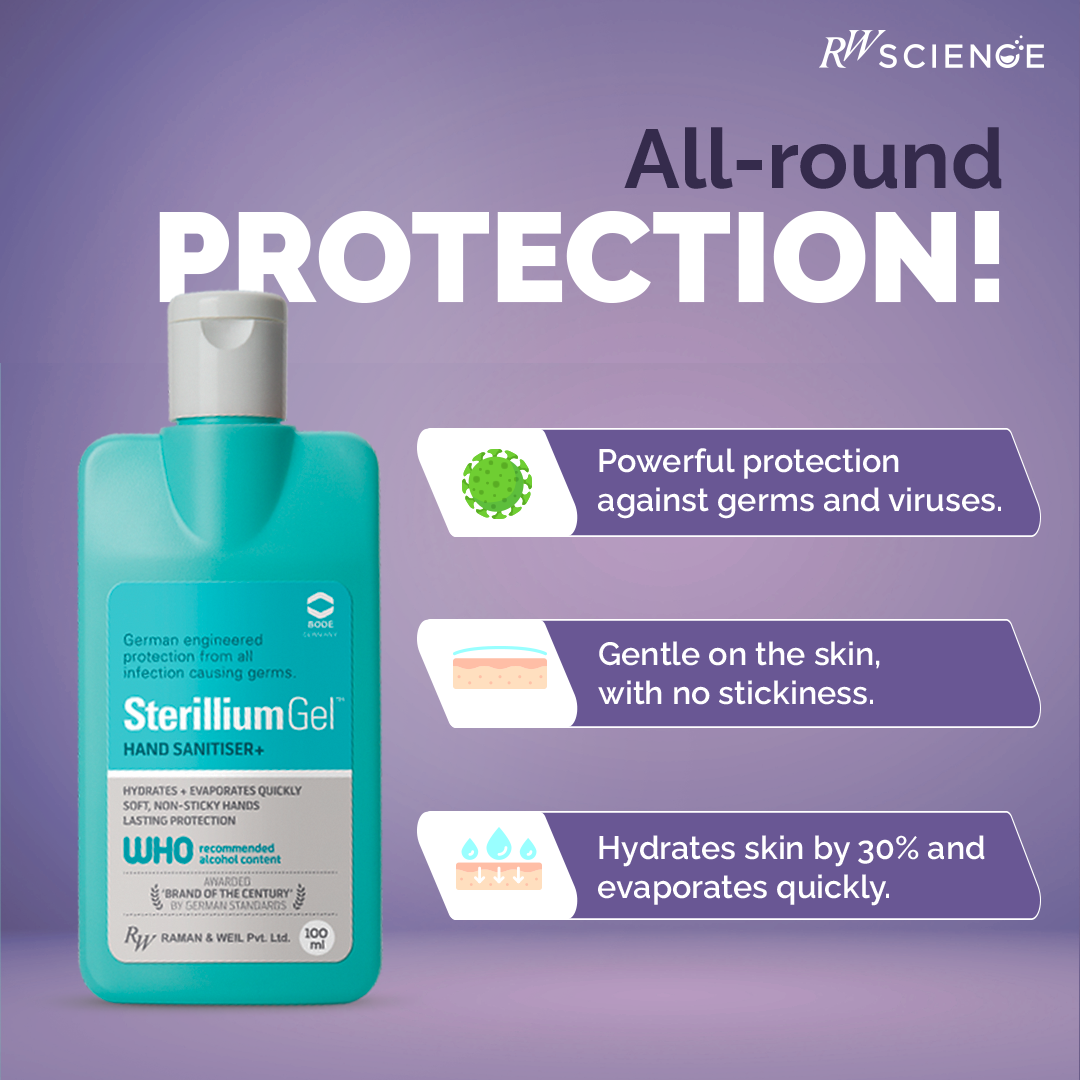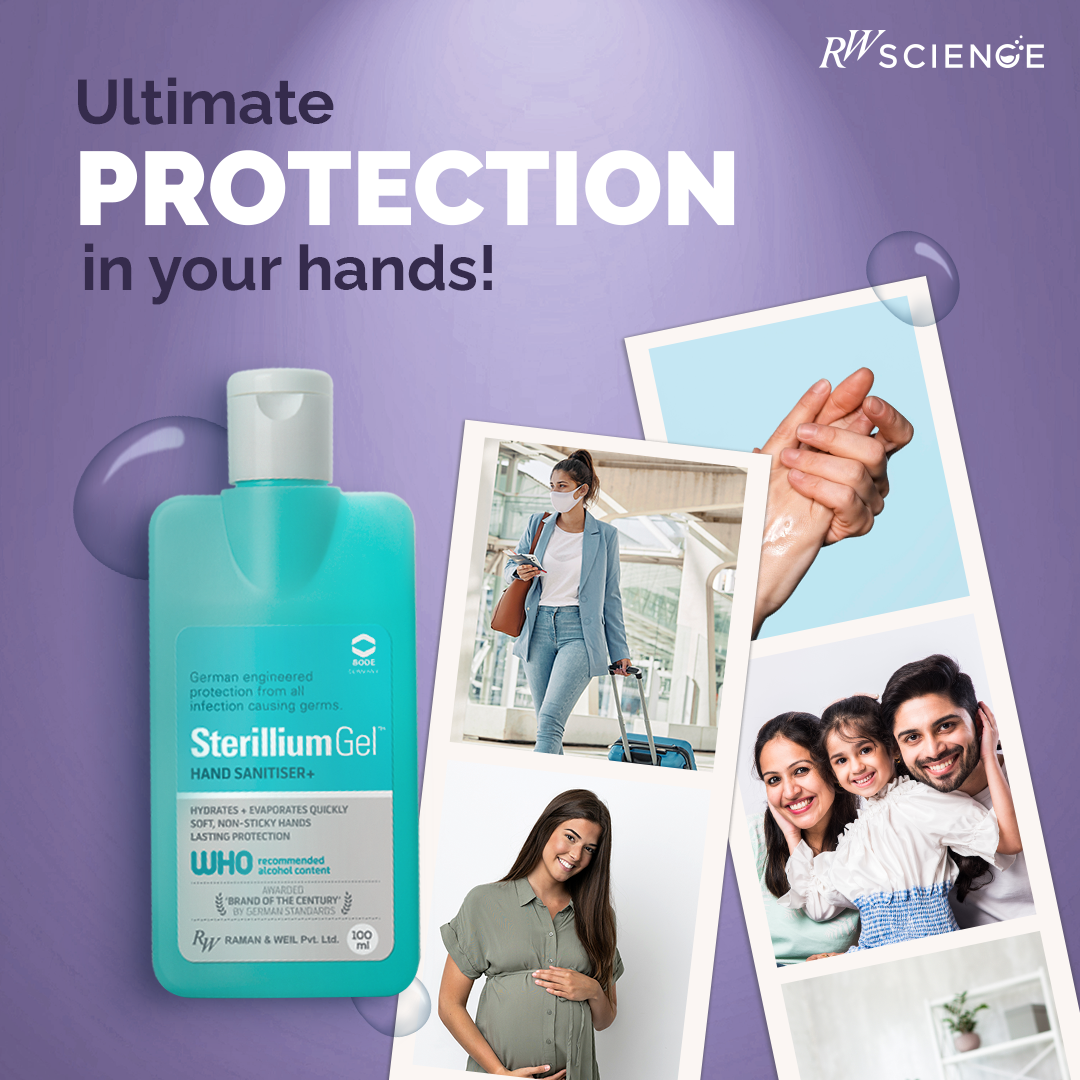 Frequently Asked Questions
1) What is the difference between Sterillium® & Sterillium® Gel?
Sterillium® is in liquid form, whereas Sterillium® Gel has a gel-base texture. Sterillium® Gel contains 85% Ethanol which surpasses WHO & CDC recommendations. However, both products show similar efficacies against pathogens to prevent infections.
2) Can the alcohol in Sterillium® Gel dry your skin?
Ethanol of the Highest Pharma Grade is used to manufacture Sterillium® Gel. Research suggests that - the emollients and skin-protecting substances in Sterillium Gel provide excellent skin tolerability even with long-term use, increasing skin hydration by 30%.
3) How can you use Sterillium® Gel for rapid hand disinfection?
Sterillium® Gel is used undiluted on clean, dry hands for Hygienic (Use 3ml & rub for 30 seconds up to wrist) and Surgical Hand disinfection (Use 10ml & rub for 1.5m minutes till elbow/arms), respectively.
4) Since Sterillium® Gel is in gel form, does it leave residue on the skin?
No, Sterillium® Gel is developed using Hi-Tech German engineering. It evaporates quickly and leaves your hands feeling soft – not sticky.
5) When should you use Sterillium® Gel?
You can use Sterillium® Gel in various places like healthcare settings, restaurants, workplaces, home healthcare, etc.
Inside Healthcare setup - Disinfect hands as per WHO's 5 moments of Hand Hygiene in critical and non-critical areas.
Outside healthcare setup - Disinfect hands while travelling, in crowded places, after touching high-touch areas, using public transport, when in contact with infected patients, when hands are not visibly soiled etc.