Bacillo Floor
Aldehyde-free General Purpose Surface Disinfectant
Bacillo floor is an aldehyde-free, general purpose surface disinfectant concentrate which is ideal for use in consulting rooms, dressing rooms, wards, toilets, corridors, laboratories, kitchen, laundry rooms, pharmaceutical industry etc. It is economical and safe for all surfaces. It contains in-built cleansers, for thorough cleaning. Bacillo floor also has a pleasant "leave-behind fragrance". Freshly diluted solution provides optimum results.
Regular price

Rs. 475.00

Sale price

Rs. 261.00

Unit price

per
Know more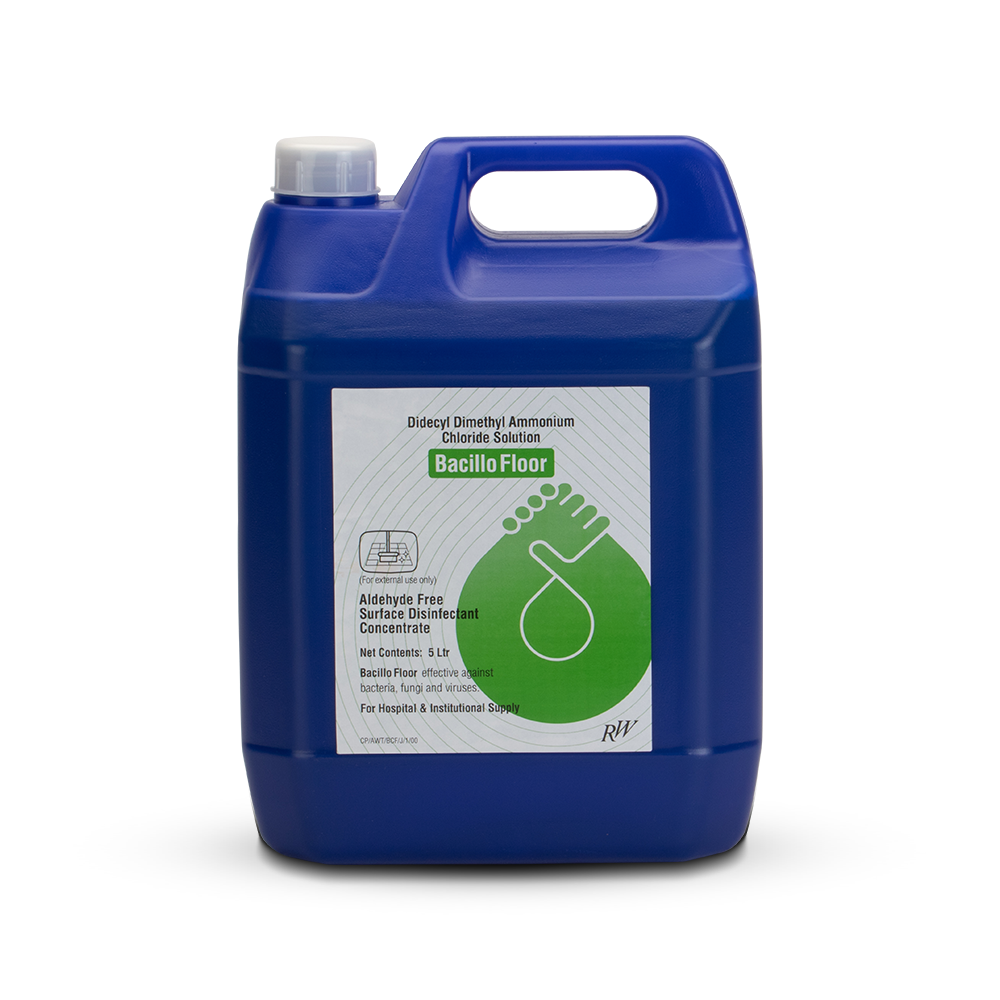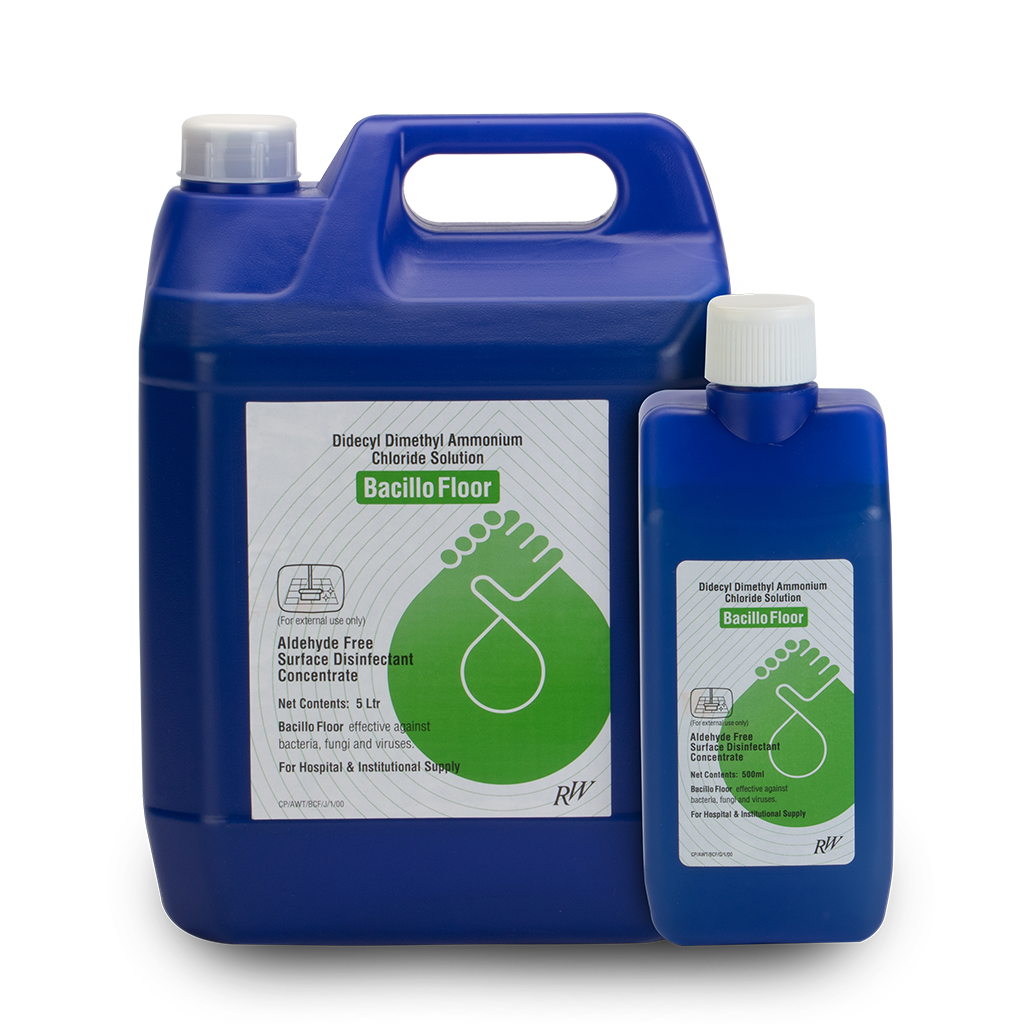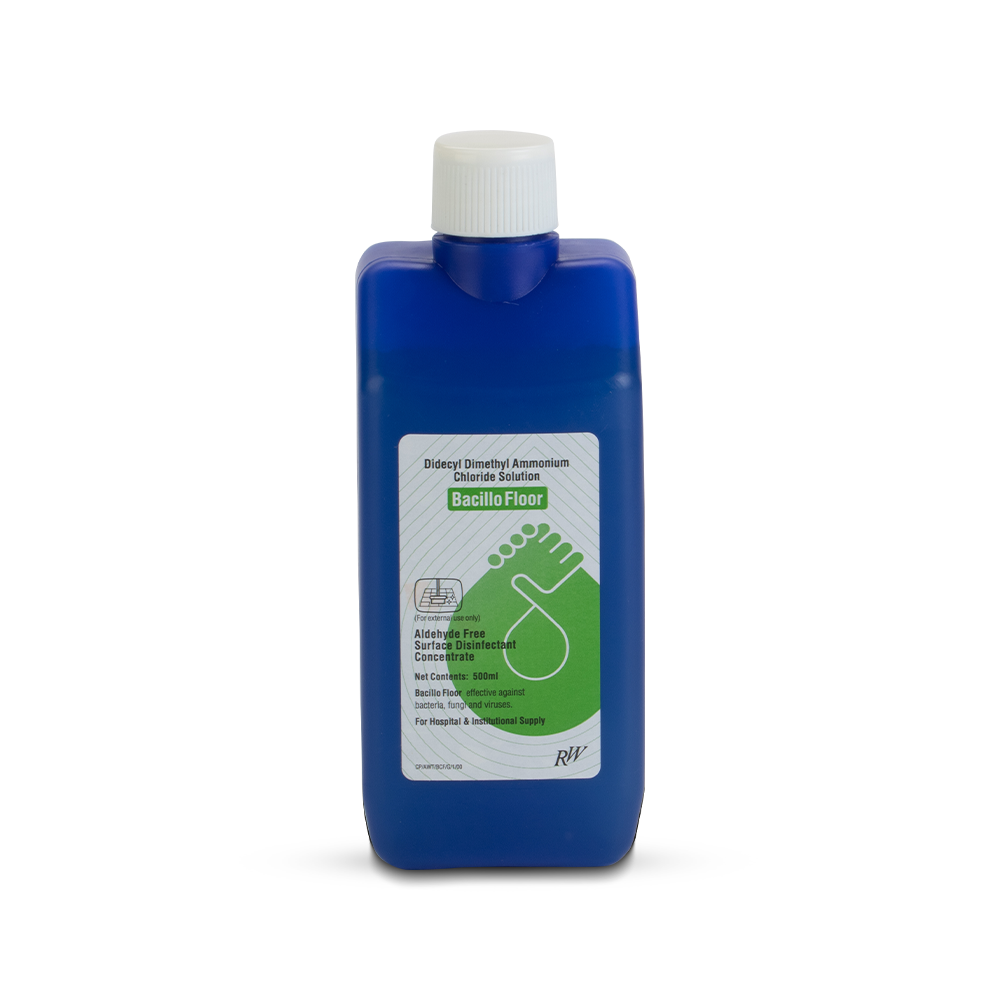 Frequently Asked Questions
1)What is the active ingredient in Bacillo Floor?
Bacillo floor contains 4th generation QAC (Quaternary ammonium compounds) that is effective against a wide range of bacteria & fungi. It also contains in-built cleansers for thorough cleaning.
2)What are the areas of application for Bacillo Floor?
Bacillo floor is a general-purpose surface disinfectant used in wards, corridors, toilers, path labs, dental clinics, and kitchens (Non - critical areas).
3)Is Bacillo Floor a concentrate or ready-to-use product?
Bacillo floor is supplied as a concentrate product, which must be diluted with water (as per Raman & Weil's dilution chart) for surface disinfection in non-critical areas.
4) Is Bacillo Floor a high-level or low-level surface disinfectant?
Bacillo floor is a low-level surface disinfectant for use only in non-critical areas of hospitals & medical institutions.
5) How to use Bacillo floor?
Steps to follow while using Bacillo Floor:

Clean the surface and remove any visible dirt.
Use Bacillo floor for wet wipe mopping of the surface. Refer to Raman & Weil's dilution chart for the appropriate dilution based on the risk area of the hospital.
Wash floors and other tiled surfaces, covering corners and other inaccessible areas.
Allow the surface to dry.
For optimum effectiveness, keep the surface wet for 15 minutes or more.
Use a freshly diluted solution for the best results.